Acapeldridge sings an incredible acapella rendition of 'Tis So Sweet To Trust In Jesus.'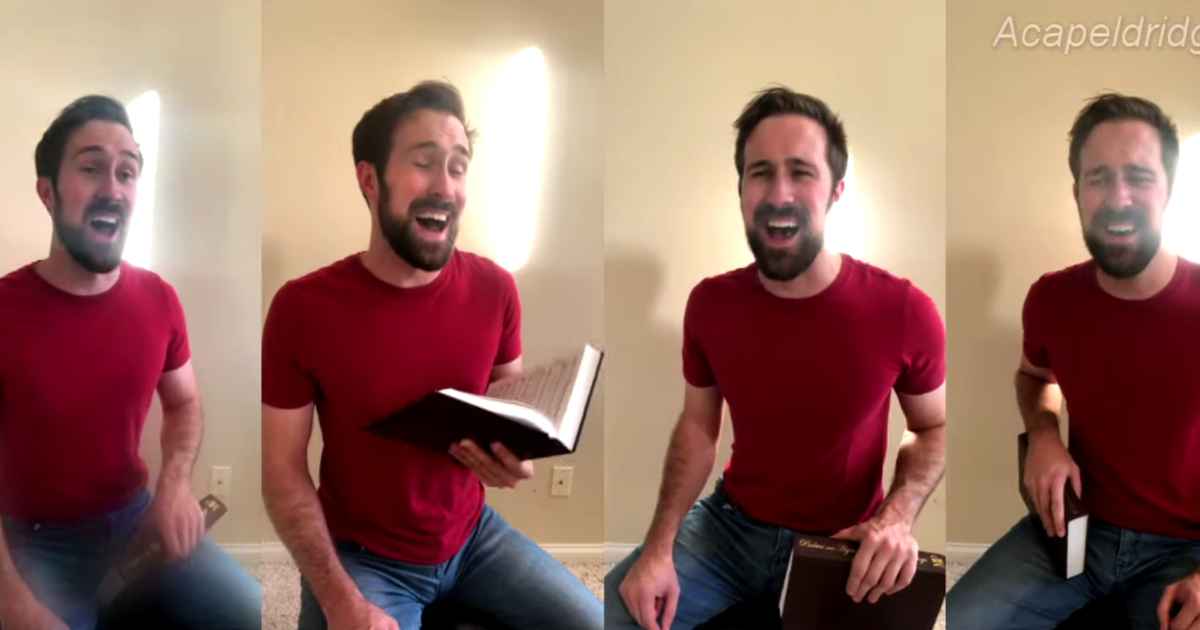 The words of the song were written by Louisa M. R. Stead, and the music was composed by William J. Kirkpatrick.
'Tis so sweet to trust in Jesus,
Just to take Him at His Word
Just to rest upon His promise,
Just to know, "Thus saith the Lord!"
This song will be a part of his next album, "Whatever is Lovely", which will be released in November 2020.
Jesus, Jesus, how I trust Him!
How I've proved Him o'er and o'er
Jesus, Jesus, precious Jesus!
Oh, for grace to trust Him more!
What a blessing it is to hear this talented young man sing the words of this song today. It is a reminder to all of us to keep our faith in Jesus Christ at all times because we can take Him at His word.