It's beautiful to witness the innocence of a child, especially when it comes to their faith. Recently, a heartwarming video surfaced online of a toddler reciting her goodnight prayer, and the sincerity and innocence with which she spoke to God is truly touching.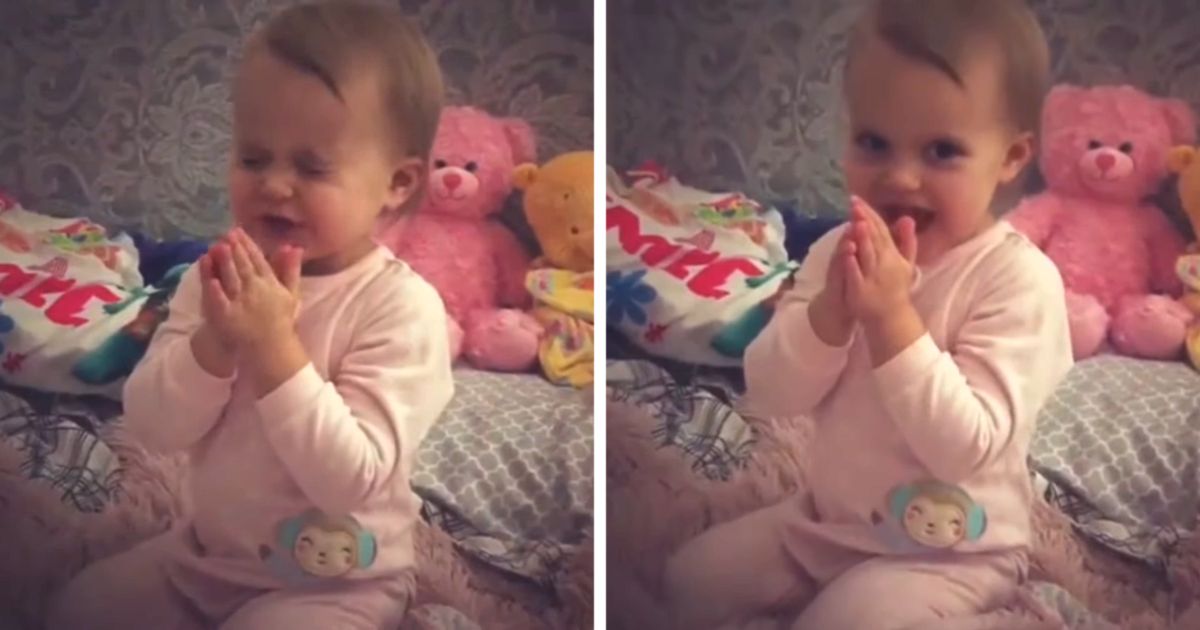 The video shows the little girl settling in for the night, with her feet tucked under her bottom and dressed in her onesie. She shuts her eyes tightly and begins to recite her prayer.
Now I lay me down to sleep.
I pray the Lord my soul to keep.
Though the verse is a familiar one, with a slight variation in the last two lines, the little girl adapts it to her own way of speaking. She asks the Lord to watch over and keep her through the night and mentions something about morning or shining light.
Despite struggling with some of the words and having a hard time keeping her eyes closed, the toddler is determined to get her prayer just right for her parents and her Heavenly Father. Her pink teddy bear and yellow buddy sit beside her, but her focus is on impressing her parents and receiving their attention and admiration.
She finishes her prayer with a beautiful smile on her face. It's clear that she feels safe and happy crawling under her covers for the night. Although she may not yet fully understand the meaning of her prayer or the power of prayer during difficult times, she is on a path of learning and growth in her faith.
As we watch this adorable video, we are reminded of the words of Jesus in Matthew 19:14: "Let the little children come to me, and do not hinder them, for the kingdom of heaven belongs to such as these." We can only imagine the blessings that await this sweet toddler as she continues to grow and learn about God's love and grace.
We commend her parents for taking the initiative to instill in their child the spiritual foundation necessary to navigate and thrive in this world.