Surviving after a car crash is plausible but surviving a train crash after your truck was cut in half? Unbelievable. This Amazon driver literally, escaped death by a hair's breadth.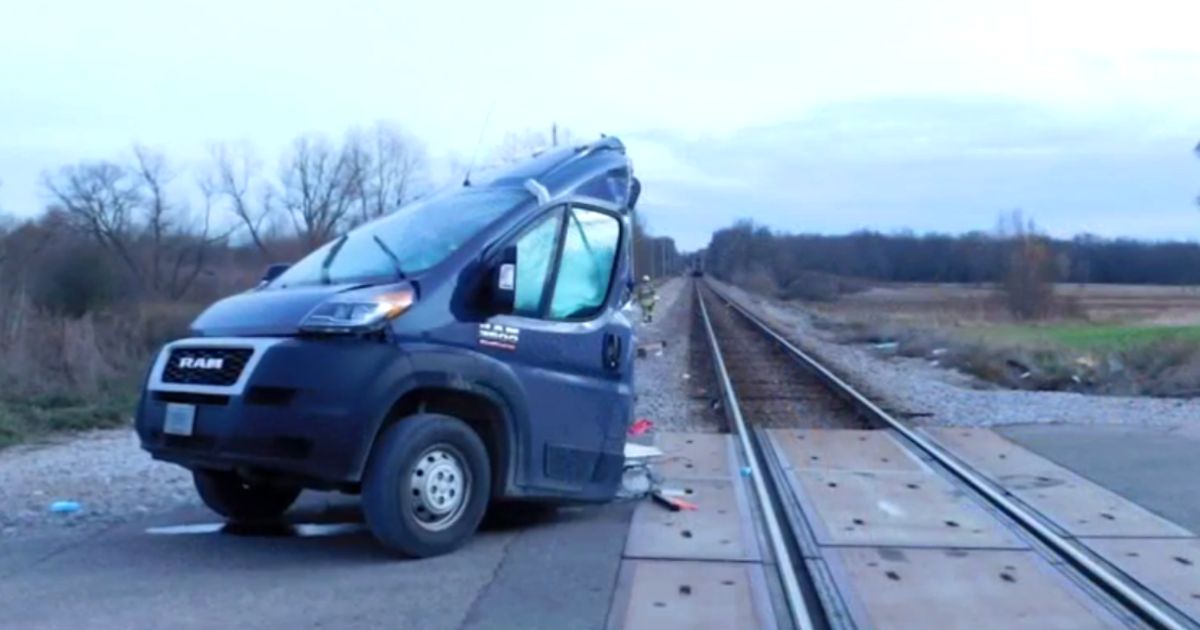 Alexander Evans, an Amazon driver from Milwaukee, was beyond thankful for this great miracle! He was spared even though he was just inches away from a tragic death. The unfortunate incident happened at River Valley Road in Ixonia in Jefferson County. The train was running at 80 miles/hour–ready to crush anything or anyone blocking its way.
Evans was on his way to deliver his goods when suddenly, an Amtrak train hit his truck, cutting it in two. He posted pictures of the aftermath on Facebook. The train missed hitting where he was seated by just a few inches as seen from the pictures he posted online. This could not just be a coincidence or luck. It would take the hand of God for him to be spared from this near-death experience.
He was asked by Terry Sater of WISN12 about what he felt when he was hit by the train and he said, "Just air and the pressure. I felt the airbags. I didn't know what to feel, to be honest with you." He showed the route he took during that moment. The road is parallel to the train tracks before the crossing, which gave a driver a limited view of the tracks. "I just tried. I made a look as I was going down the hill to swerve, and I didn't see anything. He was on my left side," Evans explained.
Also, he was deaf on the left ear which made it hard for him to hear the train's horn. "Literally, it was like one long beep, horn from the train, and I put my foot on the gas, kind of like trying. I don't know how far I'm going to get away from him," Evans said. Thankfully, he got far enough. This left him shocked until now.
This husband and father of two was so grateful and now sees Thanksgiving Day in a different light. When asked if Thanksgiving will be extra special for him, this dad plainly said, "Ah. Beyond thanks." Lights, signals, or warning sounds are not also available on that crossing making it a dangerous spot for drivers. Evans said that something has to be done to warn drivers of approaching trains.
To make things extra special, the day when the accident happened was also this driver's 33rd birthday. Being spared from this horrific accident is the best gift he could ever receive on his natal day. This only shows that a powerful and gracious God is in control of everything.
It's only Him who can perform miracles of this magnitude. He has protected Alexander Evans and had given him a special reason to celebrate his birthday with his wife and two kids. There was no one to help him that time, but God's powerful hand saved him. No one is beyond His reach.
"Listen! The LORD's arm is not too weak to save you, nor is his ear too deaf to hear you call." Isaiah 59:1 (NLT)