UPS driver's priceless reaction is caught on camera as he sees snacks and drinks on the porch of a house, put up by the owner for deliverymen.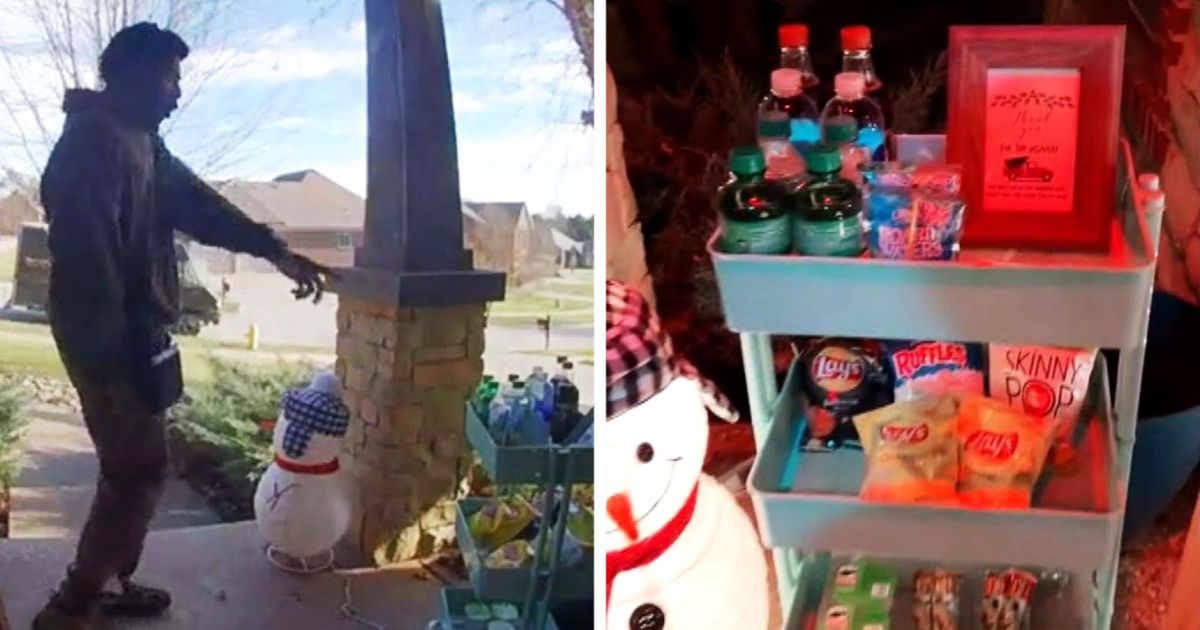 Every year during Christmas season, Toni Hillison Barnett and her family in Kentucky, sets up a rack on her porch, stacked with drinks and snacks for the delivery drivers who delivers to her house. Making sure that they know, how much they are being appreciated for their service.
One such driver is Dee, a UPS driver who frequently delivers to the house. When he arrived, He is excited and grateful at the same time as he sees the snacks and reads the note of thanks put up outside. The enthusiastic man is riled up with excitement, like a joyful little kid about to receive his Christmas gift.
He carefully picks his favorite snacks and thanked the family for the snacks and drinks.
"You guys are awesome", "Thank you and have a great day! Thanks for making me go viral" he said in excitement as he leaves the house.