A devastating earthquake in the Aegean Sea shook Turkey and Greece some days ago and the world was stunned when a 3-year-old girl was pulled out from the debris after staying in there for a grueling 65 hours.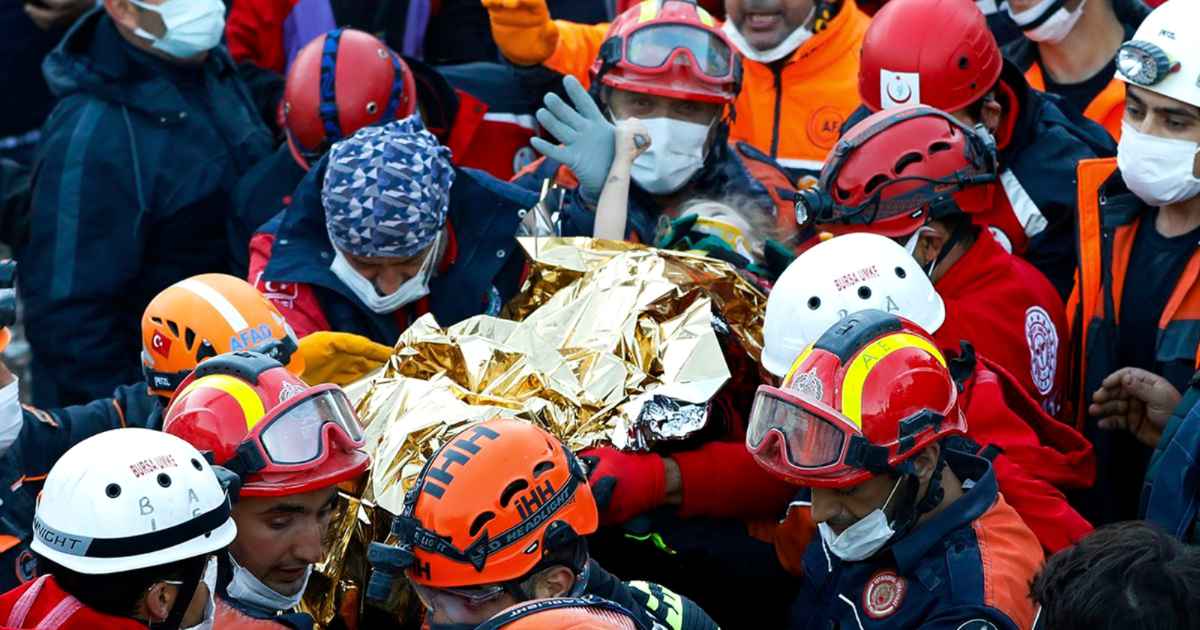 A video of the moment when rescuers pulled the little girl out of debris from a collapsed building in the city of Izmir has gone viral all over social media. Elif Perincek was pulled out from the debris after a 7.0-magnitude earthquake rattled the country, she was rescued by firefighter Muammer Celik who said that he found Elif lying on her back between her bed and a closet.
Elif kızımızın enkazdan çıkarılma anı…

Arama kurtarma çalışmalarımız aralıksız devam ediyor. pic.twitter.com/Proh7m5OX2

— A F A D (@AFADBaskanlik) November 2, 2020
"At first, I was very upset," he said. "Then I stretched out my hand to clean her face and she grabbed my thumb. … I froze because right before that moment, I had asked my team for a blanket and a body bag." He described it as "a firefighter's joy," on finding the little girl still strong and alive.
The video was shared online by Turkey's health minister, Fahrettin Altun, where Elif can be seen recovering after being taken to hospital. Turkish President Recep Tayyip Erdogan also sent his wishes to Elif and other kids who are recovering from the earthquake.
Seni, kardeşlerin Elzem ve Ezel'i; İdil'i, İnci'yi ve daha birçok evladımızı bizlere bağışlayan Allah'a şükürler olsun.

Geçmiş olsun canım yavrum… pic.twitter.com/cQSdZp6T8G

— Recep Tayyip Erdoğan (@RTErdogan) November 2, 2020
Little Elif's mom and two of her siblings have also been pulled from the debris of their apartment building in Bayrakli neighborhood but one other sibling did not survive.