Ava Guan works as a waitress at HoShun Chinese restaurant in New Orleans, Lousiana, and is testifying about how God answered her prayer recently. Ava had been to church Saturday before she began her shift and when she learned that Oliver Church, was in need of a new air conditioner and some repairs, she along with others donated towards it.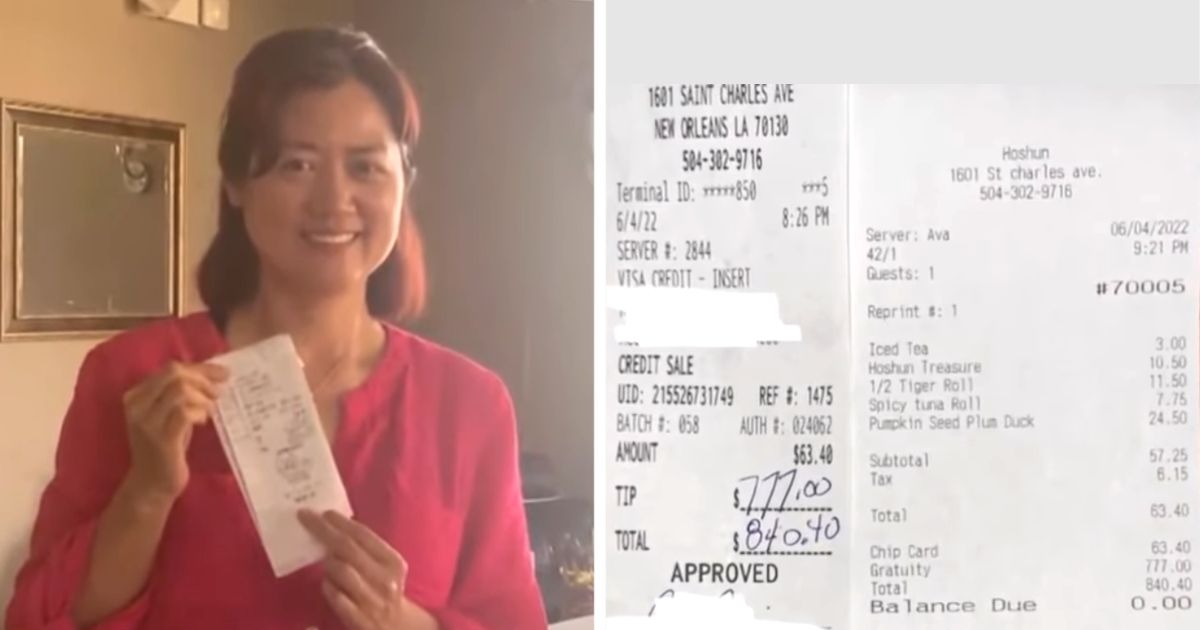 Guan, a waitress, donated $300 that day, however, that wasn't enough to cover it, and so she prayed to God for help. She went to work and a miracle happened when a diner left her a $777 tip after spending only $63 on food, something that shocked Guan.
She said, "I tell him enjoy your food. That's it. So he gave me the big tip. I don't know why, it's so crazy. A surprise for me," she said. "I can't believe. I think it was God [who] gave me the gift."
Guan understood that it was a miracle done by God and so she decided to give the money to the church, calling the person who left the tip an "angel." She added, "It's not my money," believing that it was an act of God.
The manager at the restaurant, Alice Ho, was also stunned by the incident especially after she got to know that Guan had prayed for the money for her church. "Gave me goosebumps," Ho said. "She told me she prayed that day, and it came true. That means somebody listened. Someone listened."
They came to know that the man who had left the huge tip was actually opening his own restaurant that same morning and he just wanted to bless someone that morning and decided to se. Now, he's hoping others pay it forward.