The perfect harmony between Adam Chance and The Hound + The Fox as they play music and sing the 'Wayfaring Stranger' will blow your mind.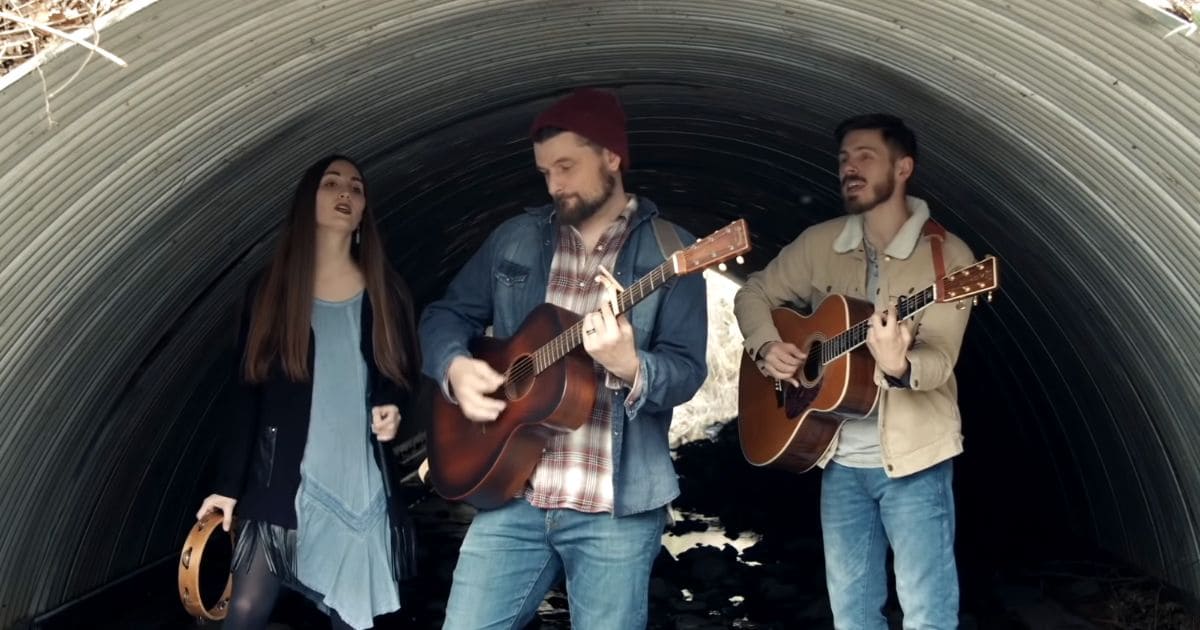 The song has been around for 200 hundred years and is such a blessing to people in the secular and spiritual world.
The origin of this North American folk song is difficult to pinpoint but it's such an enjoyable song to listen to especially with the two guitars and a tambourine, playing so beautifully.
The trio is belting out the song 'Wayfaring Stranger,' by Johnny Cash. Historians are still not clear about who wrote the lyrics to the song, some think it was an old African spiritual while others attribute it to the Portuguese colonialists.
The song has been covered by many famous musicians, British pop star Ed Sheeran made an acapella version of this song popular on YouTube.
One of the most popular versions however has to be the one by Johnny Cash, who put his own spin on this hymn in his album.
I am a poor wayfaring stranger, traveling through this world below
There's no sickness, toil, or danger, in that bright land to which I go
I'm going there to see my father, I'm going there, no more I roam
I'm just going over Jordan, I'm just going over home
This song is a perfect reminder to us Christians that this world is not our home and we are only a 'wayfaring stranger' here. When we reach our father's house in heaven, we will finally be home.
This song arrangement of 'Wayfaring Stranger' by Adam Chance and The Hound + The Fox is just so amazing. While Adam is part of the country group Home Free, the husband and wife from Oregon make up The Hound + The Fox.
John 16:33 I have told you these things so that in Me you may have peace. You will have suffering in this world. Be courageous! I have conquered the world."