Hundreds of talented kids from One Voice Children's Choir beautifully perform 'What Child Is This'. They raised the bar higher with their angelic voices and extraordinary gifts for playing stringed musical instruments excellently.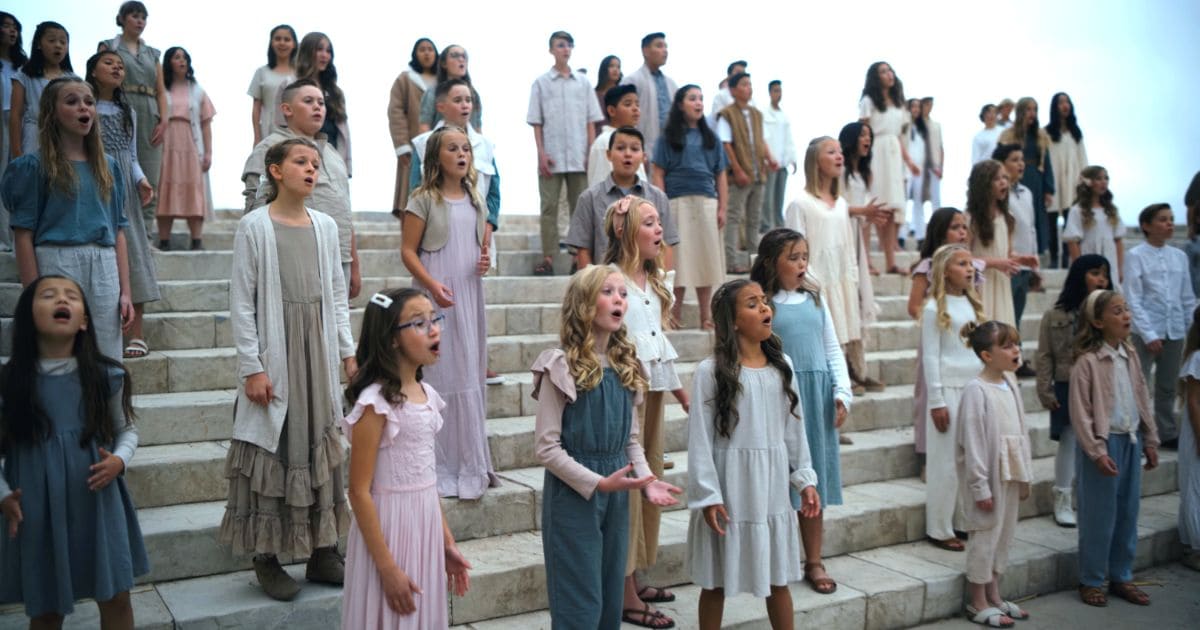 One Voice Children's Choir rendered a heartwarming cover of this all-time Christmas favorite. These kids it seemed, were like angels who came together to create wonderful, ethereal music. Majority of them sang while a handful played different stringed instruments. 
The music video was shot in a field with the mountain range as the background, which gave it a refreshing, serene vibe. It's also lovely to see kids from different nations, backgrounds, colors, and ages come together as one team.
This choir comprises 150-200 kids aged 4-18 and became famous when they joined America's Got Talent last 2009. They are being professionally trained to be great singers and musicians as well.
One of their followers commented, "The pure and raw talent of these children never cease to amaze me. Chills on chills. Thank you for sharing their voices with us." Another one wrote, "Angelic music to lift our souls every single one! Merry Christmas, and thank you all!" Their video already has more than 66K views on YouTube, and it was just released a few hours ago.
Noel, Noel Born is the King of Israels
So bring him incense, gold, and myrrh
Come peasant king to lown him;

The King of kings (King of kings)
Salvation brings
Let loving hearts enthrone him
The song says it all, this Christmas, it's the King of kings who should be magnified more than the gifts and holiday cheer. May this be a meaningful and memorable time for everyone.