Christian worship leader Sean Feucht shared a video on social media of worship being conducted at the White House grounds.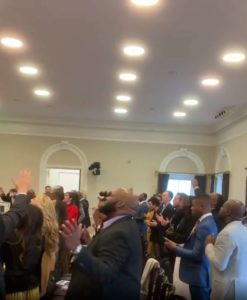 He said, "We were invited by this administration to worship inside the White House today." Sean is a worship leader, recording artist and intercessor and is now running for congress.
Sean is known to pray and worship around the world, even in the most spiritually dark places like demilitarized zone separating North and South Korea.
View this post on Instagram
After sharing the video he also tweeted saying he prayed over President Trump in the Oval Office and said pictures of the prayer over Trump will be coming soon.
Just left the Oval Office in Washington DC after meeting and praying over @realDonaldTrump 😳😳😳😳

🇺🇸🙌🏼🇺🇸🙌🏼🇺🇸🙌🏼🇺🇸🙌🏼🇺🇸🙌🏼

— Sean Feucht (@seanfeucht) December 6, 2019
The Trump Administration has been holding, "Faith Briefings," with Contemporary Christian Music Artists, Pastors and leaders, Christian radio broadcasters and others. People attending spend time there praying and worshiping on the White House grounds in the Eisenhower Executive Office Building.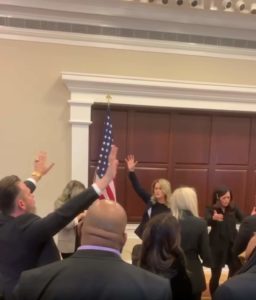 We welcome the prayer and worship being conducted at the White House, where our President lives and conducts important meetings and takes decisions, which directly or indirectly affect us.
View this post on Instagram
When we honor and worship God and put Him first in our lives, He can change the spiritual climate of every place including the White House and the country as a whole.