A Shark attack survivor who went head to head with a Shark, and is alive to tell his story, says that God saved him, and is using his story to bring others to God.
Will Krause had gone on a trip with some friends over the summer to the Bahamas. While there, he and his crew decided to go on a spearfishing excursion.
Will was enjoying God's creations underwater, when he felt an intense force attack him, what he didn't know was that he had been attacked by a shark.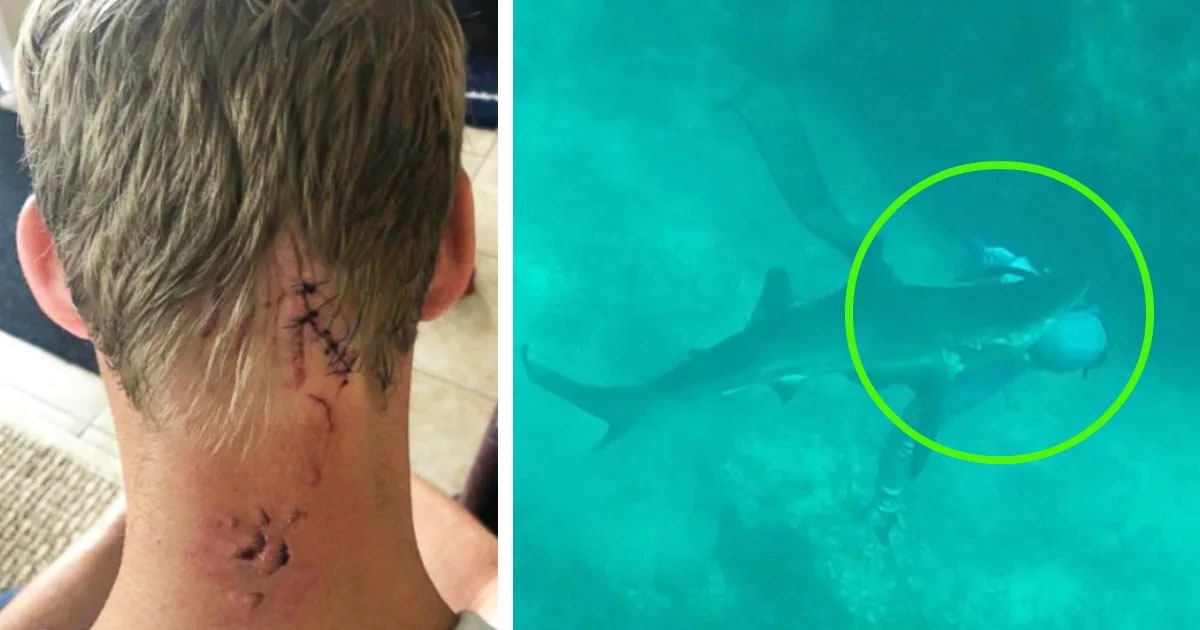 "I felt this huge impact on my head and my neck," Will explained. "I didn't process that it was a shark bite until I got to the surface."
A fellow diver of Will watched helplessly as a 6-7 foot Reef Shark charged at his friend and even managed to catch the attack on camera.
He immediately yelled out "shark" and then returned underwater to help Will. His friends pulled him back to the boat where he sat bleeding and in shock as they raced to get him back to shore for medical attention.
"I remember for the first 15 minutes of the boat ride, thinking if we don't get him to stop bleeding, it could be all over," one of Will's friends said.
"It reminds me that God is in control… that you can't plan for something like this," Will said. "I think it's given me a new perspective on how I want to live the rest of my life."
Now Will, wants to share his story with the whole world, and proclaim how God used it to open his eyes. And as Thanksgiving was around the corner, it seemed like the perfect time to go public with his testimony.
"This Thanksgiving, I'm thankful (more than ever) for God's kindness & protection over our family," Will wrote on Facebook.
"It doesn't take a shark attack to recognize God's generosity and intentionality in our lives," Will Krause wrote. "May this Thanksgiving point you NOT just to the reality that you are blessed, but to the One who is giving the blessing."