A heartwarming family photo showing six generations of women has gone viral on the internet after it was widely shared by others.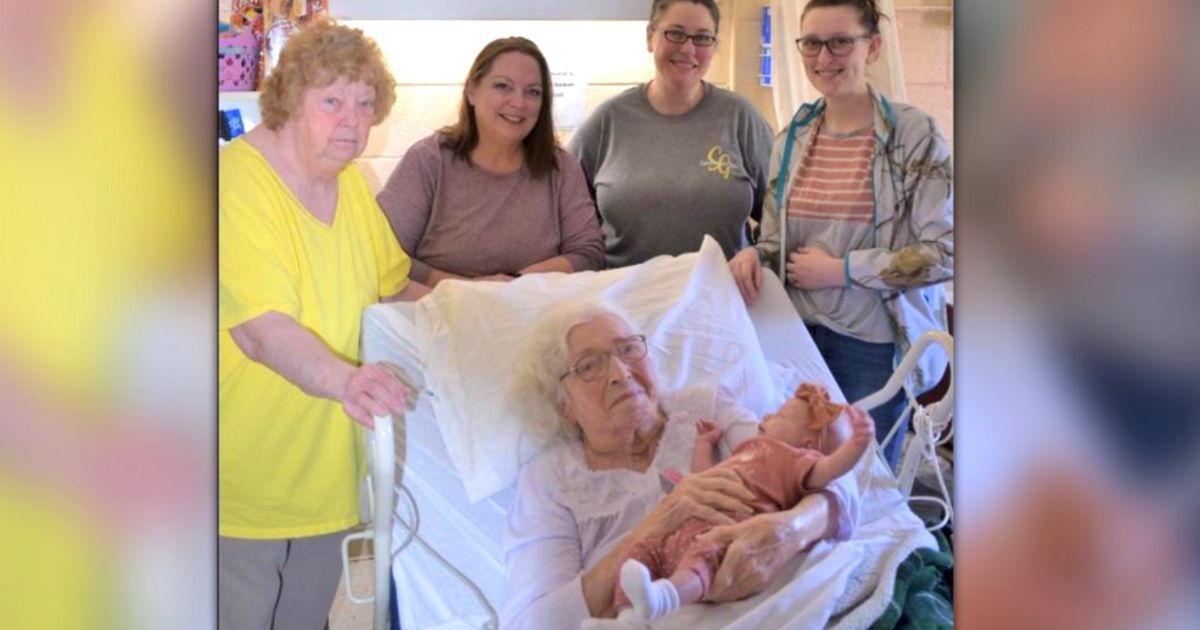 The photo was taken during a visit by seven-week-old Zhavia Whitaker to her great-great-great-grandmother, MaeDell Taylor Hawkins, at a nursing home residence in Kings Mountain, Kentucky.

The photo was shared by Gracie Snow Howell on Facebook along with the caption that says; "SIX (living) generations," "MaeDell, Frances, Gracie, Jacqueline, Jaisline, and Zhavia."

Hawkins, the matriarch of the family, was born and raised in Kentucky and was only 16 years old when she took on household responsibilities. Her first husband, a widower, was 34 years older than her and had 10 children of his own that she took care of as he was working on railroads.

MaeDell went on to have 13 children of her own, which she raised without many modern conveniences that are taken for granted today. "She would often say, 'Hard work is what keeps you going,'" Howell recalled.

Currently, the family is linked to 623 people when tallying up biological and step-descendants. Hawkins has 106 grandchildren, 222 great-grandchildren, 234 great-great-grandchildren, and 37 great-great-great-grandchildren combined and is hoping to meet her third sixth-generation grandchild after his birth.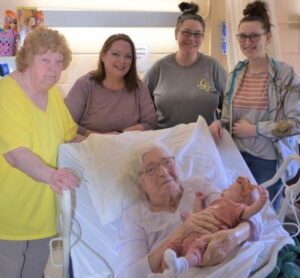 During the family's recent visit, they also made MaeDell's famous tomato preserves recipe and brought it to her in Kentucky. They hope to continue passing the recipe down for generations to come.

"If anybody ever asked me what my favorite memory of Grandma is, it's her tomato preserves. They were just the best," Howell recalled. "I'm going to pass that recipe down," Howell continued. "Maybe one day Zhavia will make them."

The family is planning a follow-up visit this summer, and they are hoping to bring more of Hawkins' great-great-great-grandchildren to see her. As for, MaeDell Hawkins', she will be celebrating her 99th birthday on Wed., July 19, 2023.