Young people are singing an uplifting rendition of Josh Groban's 'You Raise Me Up.'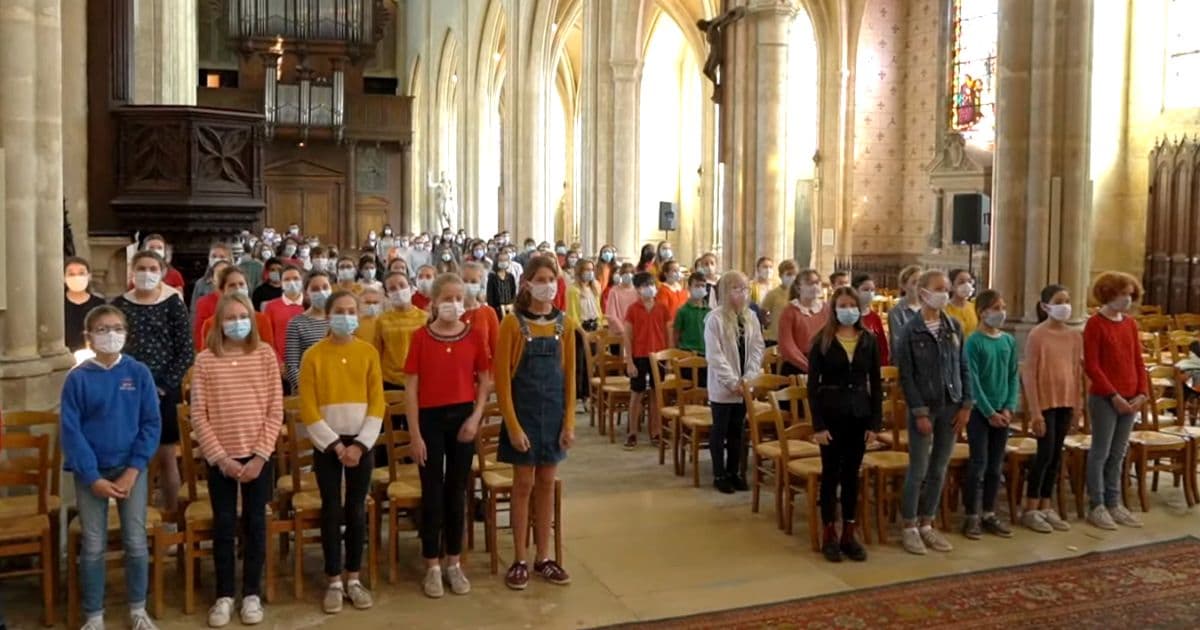 The song 'You raise me up' has a strong theme about God and the power and strength that lies in faith.
You Raise Me Up was originally composed by 'Secret Garden,' the music was composed by Rolf Løvland and the lyrics by Brendan Graham.
When I am down and, oh my soul, so weary
When troubles come and my heart burdened be
Then, I am still and wait here in the silence
Until You come and sit awhile with me
It is one of the most widely-recorded songs of the 21st century, the gentle melody and powerful lyrics inspire people's hearts around the world.
You raise me up, so I can stand on mountains
You raise me up, to walk on stormy seas
I am strong, when I am on your shoulders
You raise me up to more than I can be
Today as these youngsters sing this song in all solemnity and harmony our hearts are moved and inspired to depend on God who raises us up and makes us strong to face every challenge in life.