This baby girl was born on a "twos-day." She was born on 02/22/22 at 2:22 AM in room number 2. Coincidence? I don't think so. Read on and find out why her birth is nothing short of a miracle.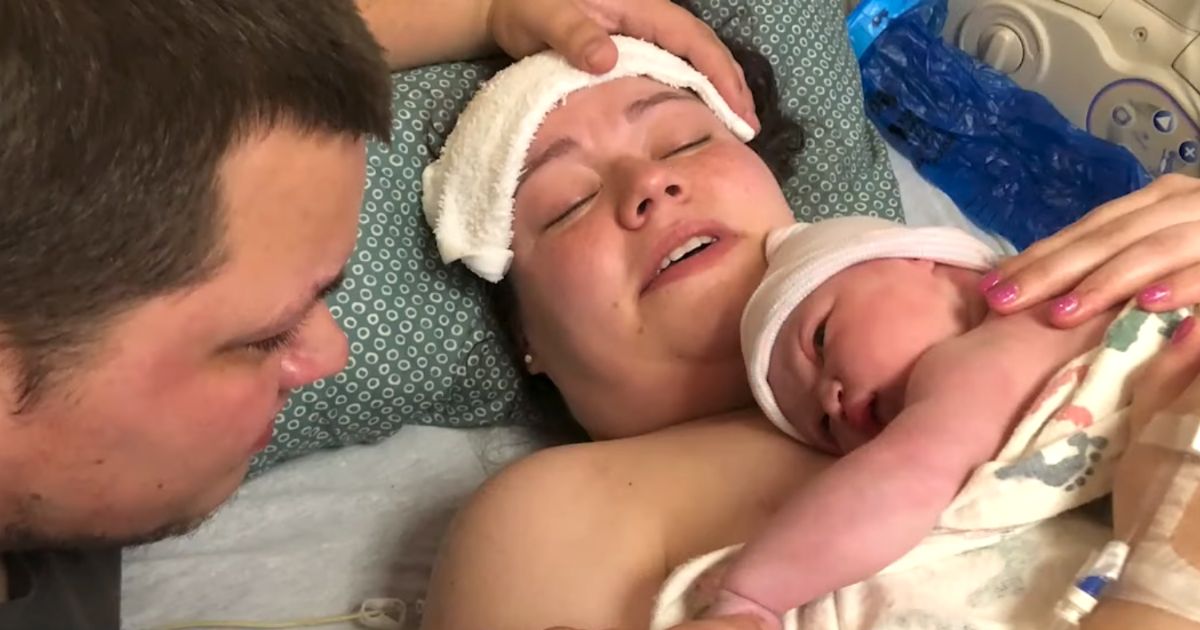 Aberli and Hank Spear from Burlington, North Carolina are the proud parents of Judah Grace Spear. The famous baby was born last 2/22/22. She weighed seven pounds and 10 ounces, or when summed up, is equivalent to 122 ounces.
In a nutshell, Judah was born on 2/22/22 at 2:22 AM, in room number 2, weighing 122 ounces. So many twos in just one event! They call this incident "palindromic." A palindrome is a set of words or numbers that reads the same backward or forward.
That in itself is mind-blowing! But wait till you hear the story behind Aberli's pregnancy.
This mom was diagnosed with Hodgkin's lymphoma last 2014. It's a type of cancer of the blood that makes conception difficult or worse, impossible. "Because of the cancer diagnosis, we were told that possibly, we will not have children ever," she said. The treatments she went through made pregnancy all the more challenging.
The Spears wanted to have a child badly and they were open to giving In vitro fertilization (IVF) a chance. However, they did not have the resources to finance it. But they still held on to their faith and surrender this impossibility to the Lord.
Six years later, she was in remission and the couple received one of the most exciting news last year, Aberli was pregnant!
Judah was expected to come out on 2/22/22. But, these parents knew that she could either come out earlier or later than expected. Her mom had to be taken to the hospital 2 days earlier. She was induced on 2/20/22 at 11:50 PM because her baby was breached. Aberli was placed in room number 3, but unfortunately, the monitors in the room were dysfunctional. She was then moved to room number 2.
But, this angel had other plans. She probably wanted to really come out on 2/22/22, because her mama was in labor for more than 24 long, exhausting hours!
Then, another thing happened. Hank had a wild idea when the clock struck midnight on 2/22/22. His wife was still in labor at that time. He said, "You know, it would be kind of crazy if she waited another two hours." He might probably be thinking that his daughter could be born at 2:22 AM, and he was right after all! He called this "God's timing."
This famous baby was named "Judah Grace" because "we named her what we did, 'Judah' means 'praise' in Hebrew. So, we have a lot to praise God for," Aberli explained.
This couple still could not believe that they already have a child born in the most extraordinary circumstances, indeed a "miracle baby." This grateful and brave Cancer survivor said, "It's like looking at the impossible. For us to be told I couldn't have is actually, a reality. It still seems like a dream."
Faith made the impossible, possible, for indeed, nothing is impossible with the Lord!