2-year-old Izzy may not have spent a lot of time at church but when she hears Chris Tomlin's "Our God" she knows exactly how to worship God.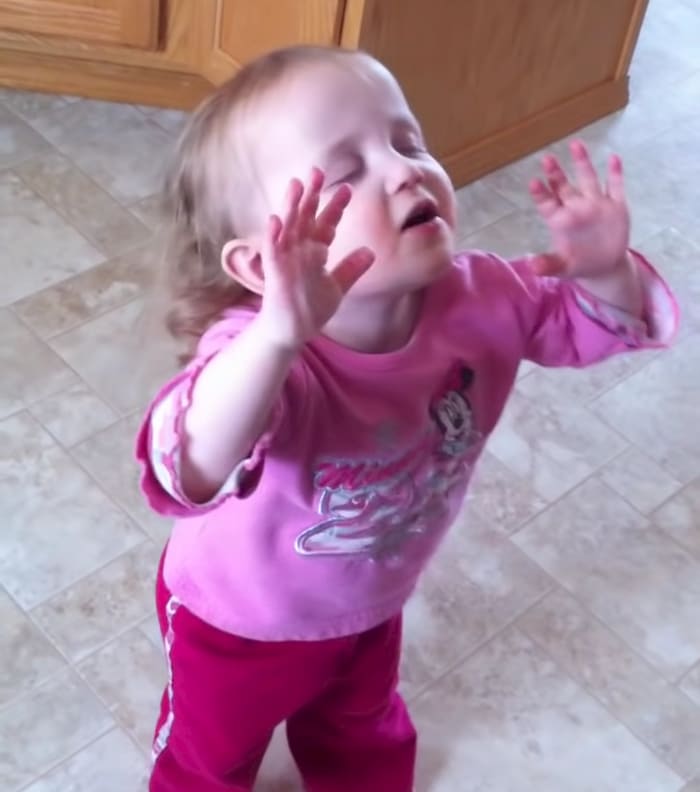 The toddler can be seen lifting her arms high and her eyes closed. There is so much sincerity in her and it's so touching to see a young soul filled with passion for the Lord.
The credit goes to her parents for trying to instill in her a strong sense of faith and God.