A 2-year-old boy made his parents' wedding ceremony unforgettable with his innocence and sweetness.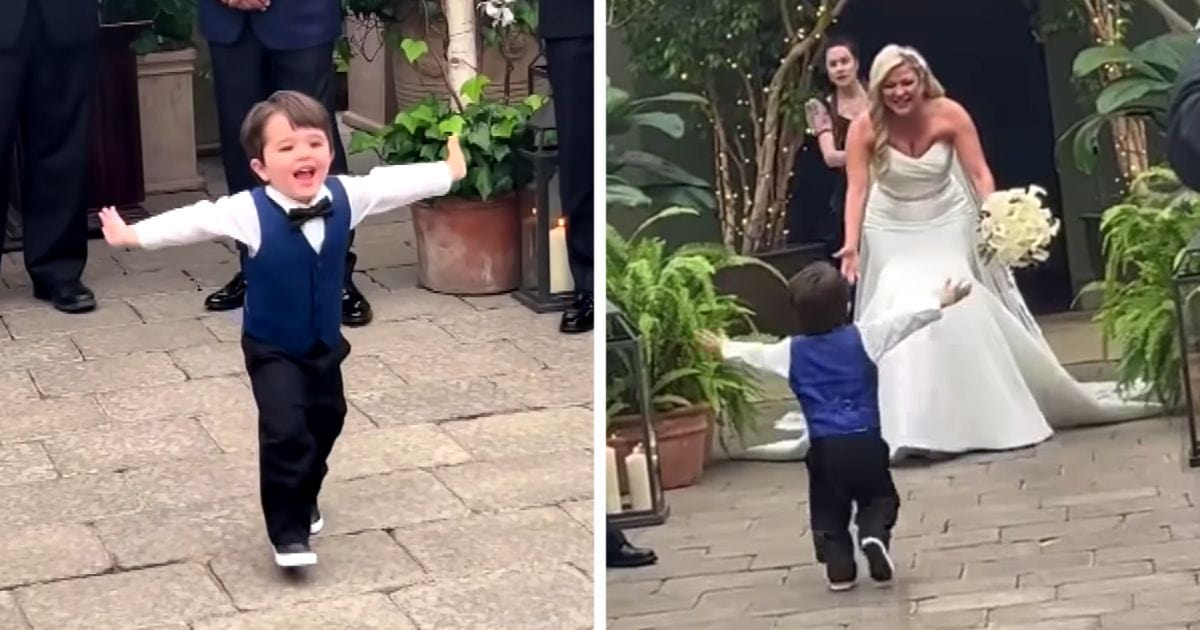 It was Michigan bride Kristie Mihelich's big day, and her 2-year-old son, Pierson, made sure all eyes were on him with his cute antics.
The little boy could not control himself when he saw his mother appear at the beginning of the aisle.
But before that, Pierson who was the ring bearer at his parents' wedding, greeted dad as he walked towards him shouting out "Hey dad," as the smiling guests looked on.
The adorable little dude joins dad at the altar waiting for mom. Soon mom appears at the beginning of the aisle and dad starts wiping away the tears, but the little boy has the best expression on his face.
Pierson decides not to wait for his mom to walk up the altar but gives her a big shoutout, "Her mom," and starts running down the altar himself to the surprise of the guests present there.
Mom Kristie Mihelich said that was the highlight of her wedding. She said, "I've waited 40 years for this day, and honest to goodness, I wouldn't have it any other way."
His dad said, "He stole everybody's thunder," Bobby said laughing. "It was the sweetest moment of my entire life," Kristie said. "I've never felt so much love and just pure joy."