During an armed robbery at a McDonald's in New Orleans, 16-year-old, Tenia Hill was locked inside a freezer from where she made a desperate 911 call, only to hear her mother's voice on the other end of the line.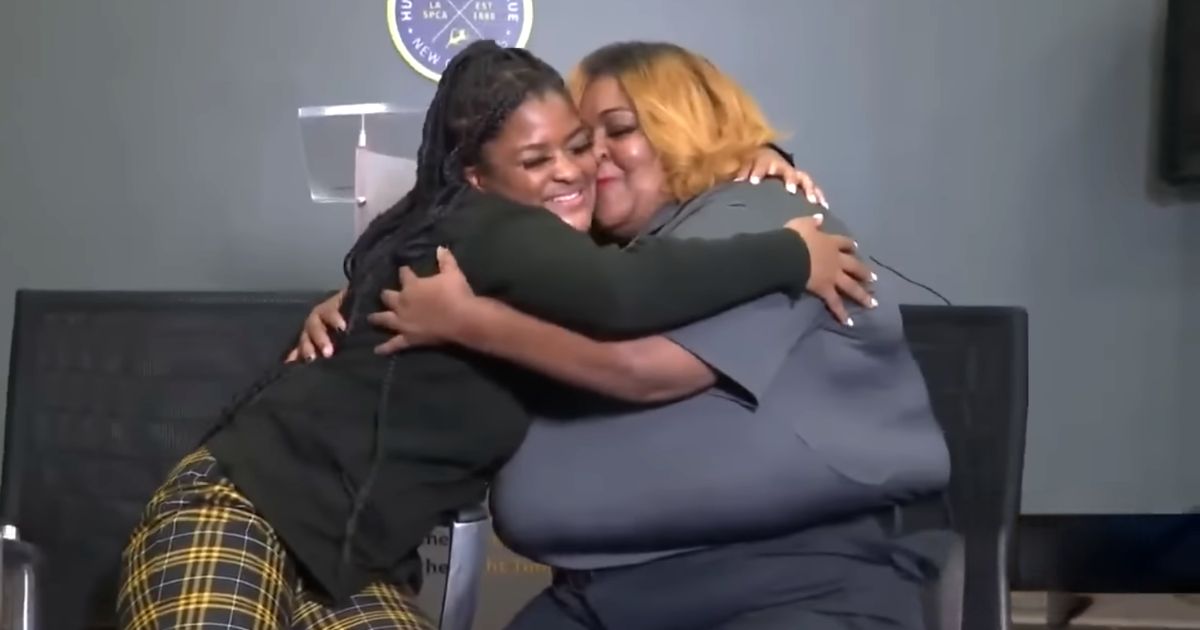 That day, on October 17th, Tenia was working at the McDonald's on South Claiborne Avenue in New Orleans, when an armed woman came in and forced all the employees inside a feezer as they robbed the store.
"I was really, pretty, really scared because I would have never imagined that at my first job, I would be getting robbed, let alone having a gun pointed at me" Tenia said as she recalls the event of that night.
Inside the freezer, she called 911. It was her mother, Teri Clark, an assistant operations manager at the Orleans Parish Communications District (OPCD), who picked up the call.
"Mama, please hurry up she's got a gun," Tenia told her mom on the 911 call.
Tenia's mom was supposed to have gone home after work but had stayed back that night in order to help the other staffs. One of the calls that night came in from his youngest child who was trapped inside a freezer.
Teri Clark could not believe what she was hearing. She had never received a call like that from family in her 24 years of being in the job. Tears filled her eyes as she struggled with the thought of her daughter possibly dying.
"Where it broke me down was when my child said, 'We are in the freezer.' I said, 'In the freezer?'" Clark said. "While I was talking on the call, tears came down my face. I am still trying to do my job, and I did the job to the best of my ability."
Clark managed to calm her teenage daughter down and passed on the information to the police who responded and made sure that everyone was safe. She also arrived at the scene later to make sure that her daughter was OK.
"I was very worried because I didn't want my mom to have to bury her youngest child," Tenia said. "I could have lost my life, but she saved my life. I was very happy."