Delilah Rene credits faith for saving her life after the tragic death of her two sons.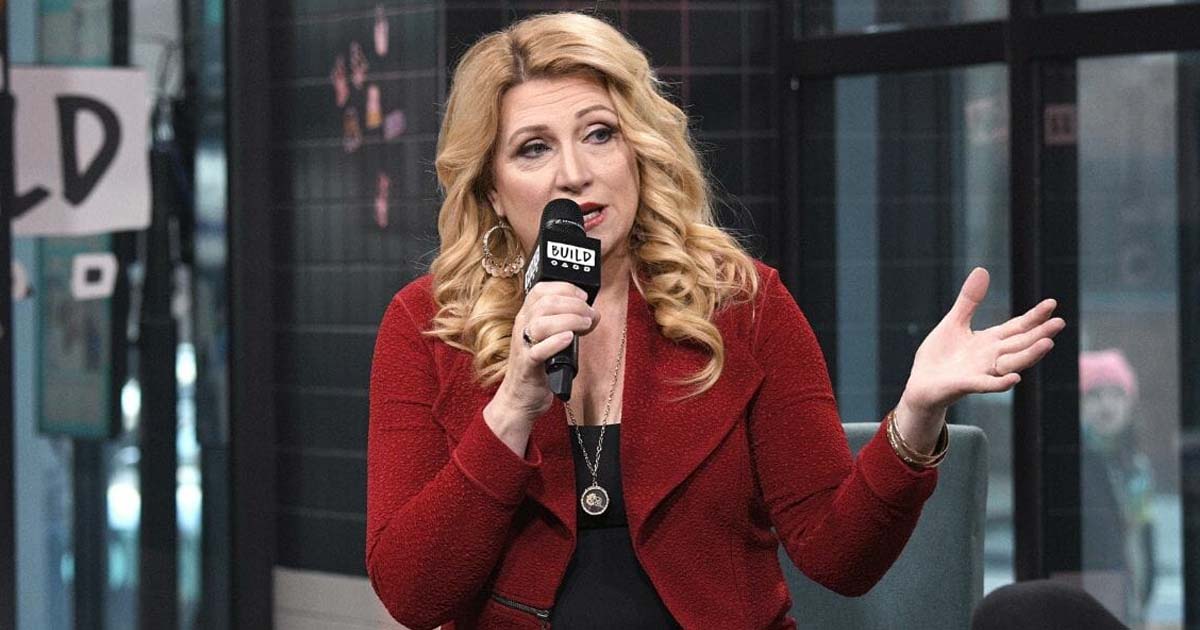 Popular radio personality Delilah is well known for her sultry voice and national radio program, but was in the news some time ago for the tragic suicide of her 18-year-old son Zachariah due to mental illness.
Zack's death broke her heart but it was not her first brush with death, in 2012, her 16-year-old son Sammy died due to complications from sickle cell anemia.
In a recent interview, Delilah shared about how faith helped save her sanity through all these tragedies.
Delilah shared that she came to faith in her 20's, and faith helped her going through the loss of her two boys, Sammy and Zack. She quoted the Bible saying,  'Every one of our days is numbered before a single one comes to pass' [and] that one verse has saved my sanity because all of my sons' days were numbered."
She said that God knew when her sons were going to leave the earth even before they were born, and knowing that changed everything. She adds that if she did not believe it, then she would be like, what-if I did this differently and what if I had done that differently.
Delilah has more than 13 children, 10 of whom are adopted, and she has shared her pain with her listeners and told parents to be more proactive about teen depression and suicide.
She was trying to write a book, "One Heart at a Time," about her life experiences, but her son's passing made it impossible to do. She said, "I couldn't write, I couldn't talk about it," she said. "The publishers … talked to my sister," she continued. "And she said, 'I'll help. You know, I'll step in and help,' and I'm like, 'Oh, no, no, no, no. Nobody's telling Zack's story but me.'"
She explains it was so hard to find the energy to finish it, but she wanted to honor Zach's life and tell his story, and her own. This pushed her to finish it and release it. She says it was the most difficult thing she has ever written, but the best thing ever written.
"I do want parents to know," she added, "We need to talk about teenage suicide. And we need to start having open conversations as painful as they are. Because it's epidemic."
She says the worst part is the quiet moments, "It's so funny because nights are the worst," she explained. "You know, I finish the show. And that's when it hits. Because that was our time together. My son was a night owl."
Delilah credits her faith for keeping her going through the difficult marriages, job insecurity and loss of loved ones.
She adds, "I would drive myself insane with the what-ifs. But the reality is I did the best that I could with the information I had. All of our days are numbered. God already knows when he's going to call me home. So while I have today, while he's given me this 24 hours, I can spend it mourning and depressed over what I've lost or I can spend it rejoicing in children who still need me, who still need their mom to be fully present. So, I choose life. I choose joy. I choose to invest my energies into those people that God has in my life today."
Rene now lives on a farm in Washington with her large family, just like the way she did while growing up: with farm animals, home-grown food and fresh air.
Celebrating our newest family member's 15th birthday! Tried to get everyone in the photo but couldn't! Happy birthday Briar! #adoptionrocks #lovethisgirl #iamblessed #radiodelilah

Posted by Delilah on Friday, July 19, 2019
Rene says her jumbo sized life caring for so many children is like, "It's a whole lot of fried potatoes. It's a whole lot of love and a whole lot of cooking. We probably run through five loads, four or five loads of laundry a day, 10 pounds of potatoes a week easily, even though I'm not eating carbs."
"The supersize jumbo salad mixes. I try to cook every day for my kids, at least one or two meals a day. Homemade meals, so a lot of food, a lot of laughter."
Delilah is leading her life with her focus on faith in God, she seems to be doing well raising her massive family and coping with the unexpected tragedies in her life.