It was a nightmare come true for Ayleen and Ryan Apathy of South Florida who after enjoying a day out with their kids, returned back to find their home, possessions, and dog all gone due to a fire.
The fire
The family who stays in southwest Miami-Dade County was thankfully not at home when the fire started. A co-worker and friend set up a GoFundMe page for the family, explaining that both Ayleen and Ryan are nurses — Ayleen is in labor and delivery, and Ryan is an ICU nurse at Mercy Hospital in Miami.
Through the fundraiser started in late July, they have got a pledge amount of $60,000, but it is going to cost a lot more to rebuild. A young man who saw their story on the news has come forward to give them a helping hand.
Helping Others and Giving Hope
16-year-old, Steven Ferreiro, has been helping strangers in the past and has his own nonprofit called "Helping Others and Giving Hope."
"A Florida based non-profit organization where we support and assist many going through difficult times throughout the communities," the Helping Others and Giving Hope Facebook "about" page reads.
"I chose to help since they're first responders in our local community and since they've been doing such amazing work," the young man said. "I also believed they needed help because they have a 5-year-old and a 7-year-old, and I couldn't believe what they are going through at this moment in a different home and not living in their own."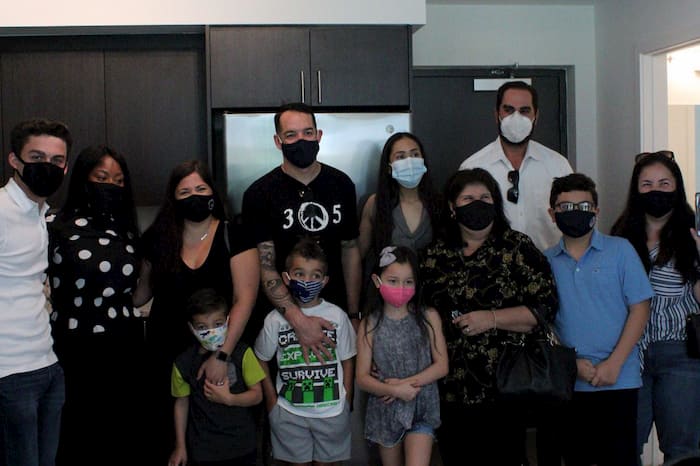 Ferreiro is searching for a local real estate company that would be willing to work with the family and AHS Residential has answered the call. "At AHS Residential, our community and its wellbeing is a priority," AHS Residential posted on Aug. 7. "We partnered with @officialhoagh, a local non-profit, to help two frontline nurses from Mercy Hospital who lost their home in a fire earlier this month."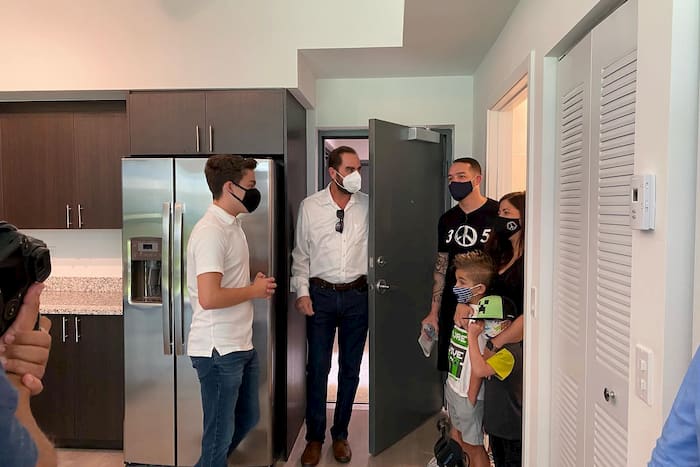 "AHS Residential donated a brand new 2 bedroom apartment in our AHS at Coral Reef Community to Ryan and Ayleen Apathy and their family to live in, rent-free, for several months." The couple is planning to rebuild their home, which is going to be possible due to Ferreiro and AHS Residential. "I know they're going to reconstruct their own home and go back into there in the future, but while they could, it meant the world to me to be able to give them a new place to stay," Ferreiro explained.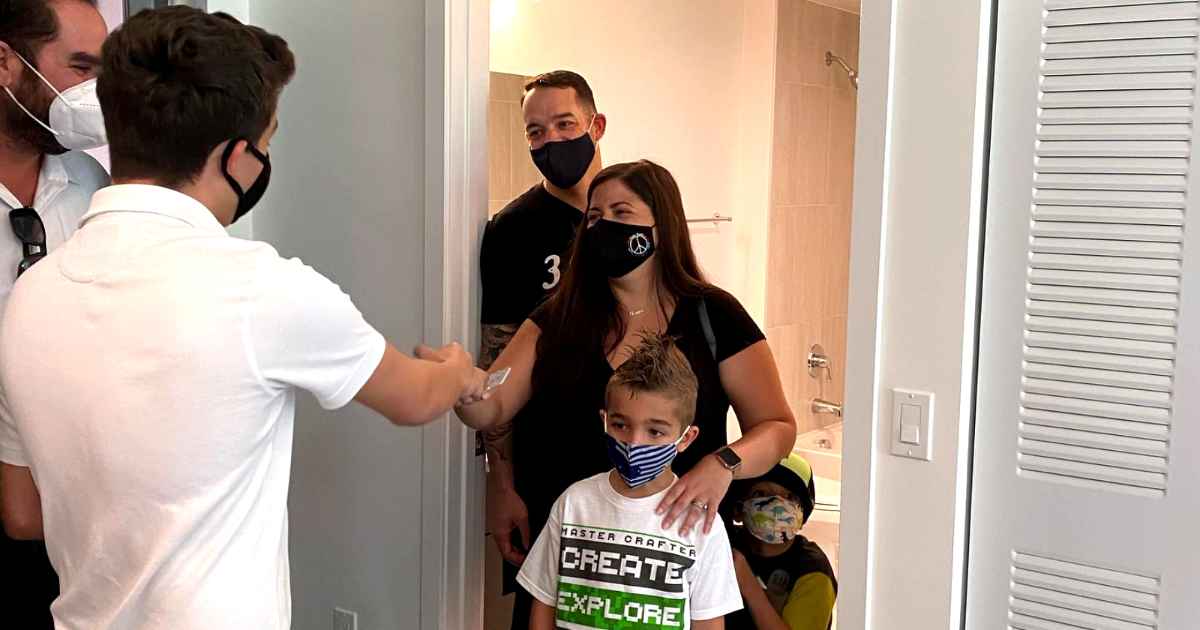 His nonprofit's page shared a post about the gift, along with several photos of the family checking out their new digs. "Today we had the chance to surprise the Apathy family which are both frontline nurses at Mercy Hospital with an apartment with our partners at @ahsresidential after losing their home in a fire," the page shared. "We are so grateful we were able to do this today and we are glad they can now call that place a home! Thank you again to our partners @ahsresidential for making this happen with us!"