Jehovah Shalom Acapella group sings a beautiful medley of timeless gospel classics.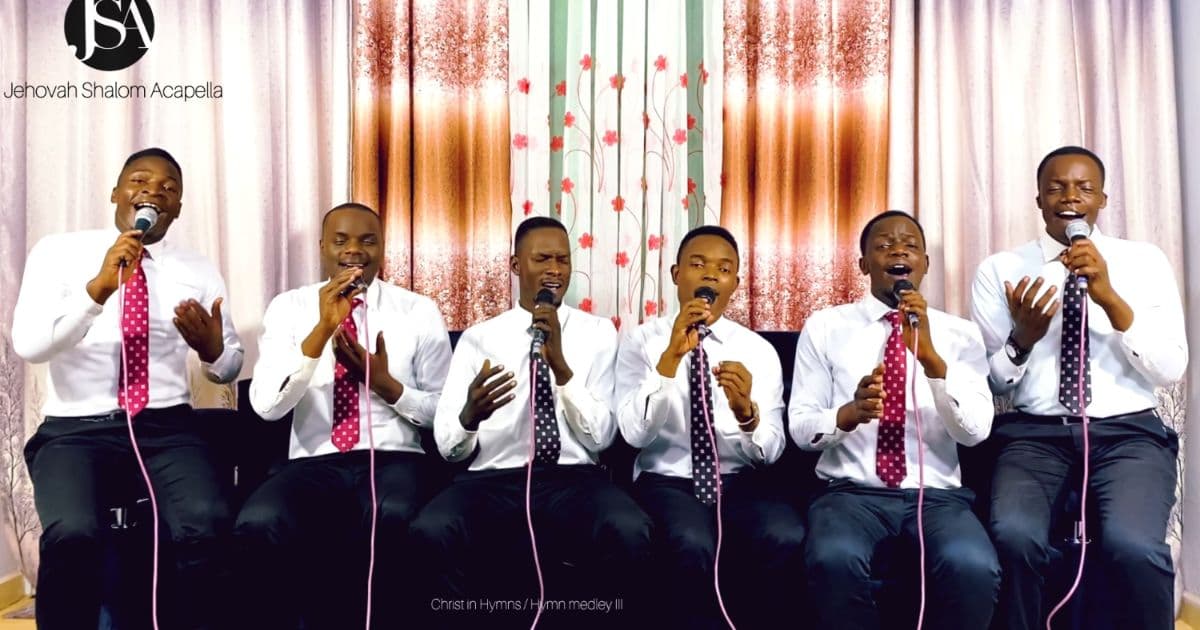 The medley is comprised of 'Tis so sweet to trust in Jesus', 'In the sweet by and by', 'Leaning in the everlasting Arms', and 'Do Lord Do remember me.' They are originally written by Louisa.M.R.Stead, Sanford Bennet, E.A.Hoffman, and Noel Rawsthorne respectively.
The group is a six-member, Gospel, vocal band from Kampala, Uganda, which was formed way back in 2006 as a singing group, in High School, before they identified themselves as Jehovah Shalom Acapella.
We hope you enjoy the joyous rendition of the songs by the group. Have a blessed New Year.