Praise and Harmony singers sing a beautiful rendition of classic hymn 'Abide With Me.'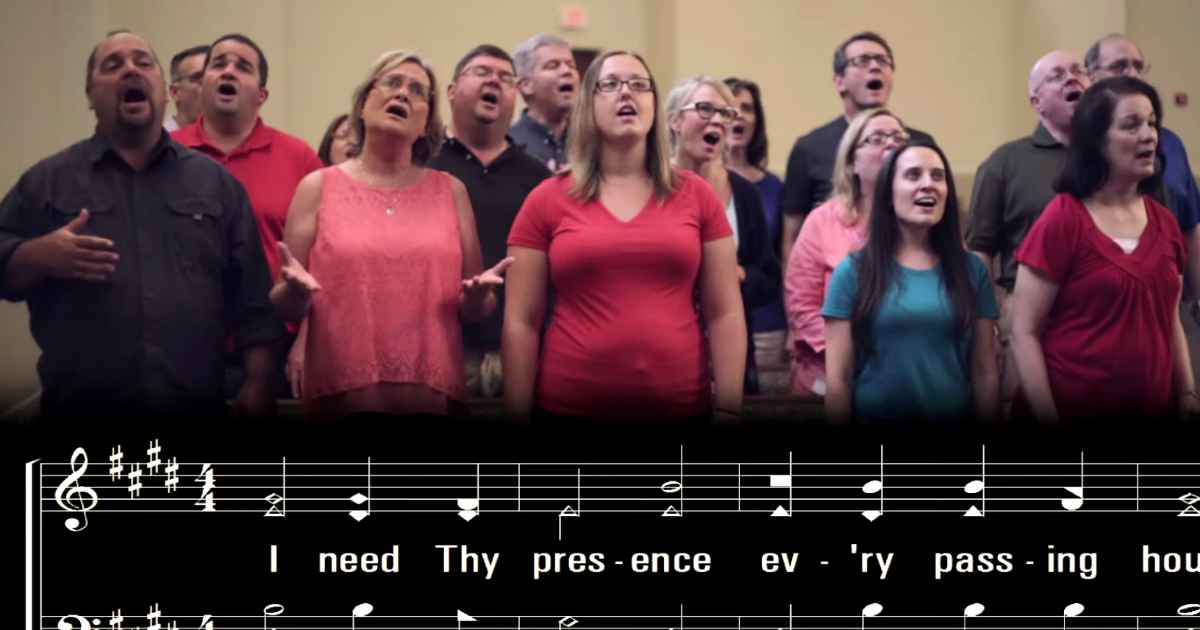 The video was recorded as part of their Resurrecting God collection. The Praise and Harmony singers are volunteers who are passionate about singing and worship.
The Christian hymn "Abide with Me" was written by Scottish Anglican Henry Francis Lyte and is sung to English composer William Henry Monk's tune 'Eventide.' Lyte wrote the song in 1847, during the Great Famine, and set it to music while he was dying from tuberculosis; he lived only for three weeks more after its completion.
Abide with me, fast falls the eventide
The darkness deepens Lord, with me abide
When other helpers fail and comforts flee
Help of the helpless, oh, abide with me

Swift to its close ebbs out life's little day
Earth's joys grow dim, its glories pass away
Change and decay in all around I see
O Thou who changest not, abide with me
The song is inspired from Luke 24:29 where the disciples asked Jesus to abide with them for it is toward evening and the day is spent… using his friend's more personal phrasing 'Abide with Me', Lyte composed the hymns. His daughter, Anna Maria Maxwell Hogg, recounts the story of how "Abide with Me" came out of that context.