A 7-year-old boy steals the spotlight and the hearts of an international audience with his accordion mastery.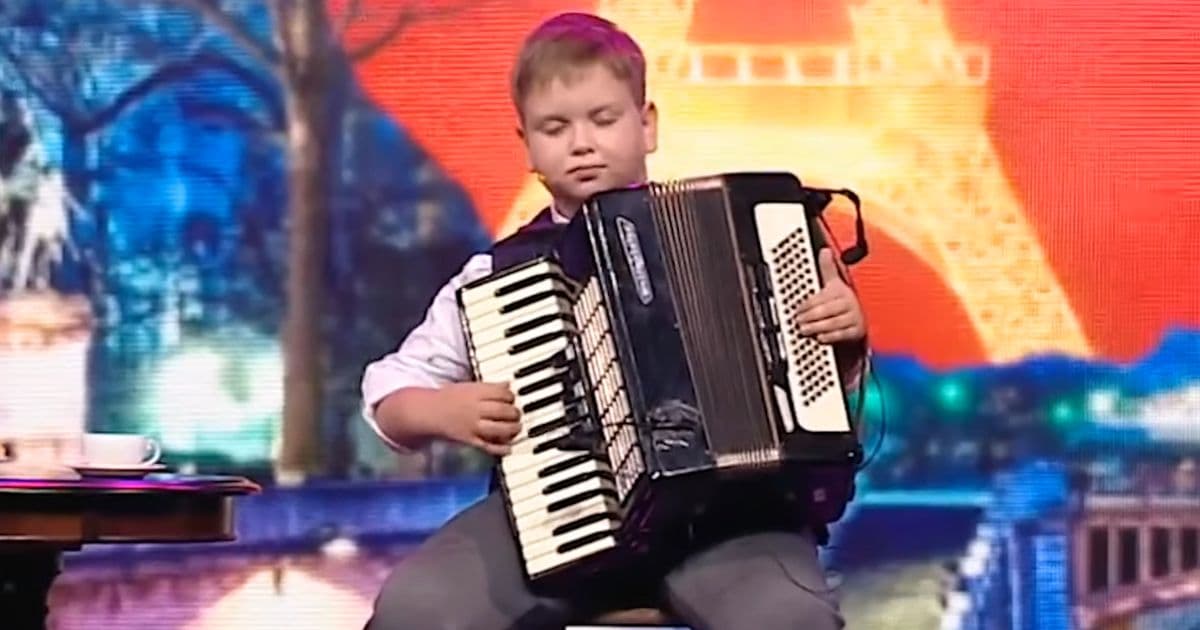 Ivan Homolsky has become an internet sensation after his accordion performance on the United Kingdom's "Little Big Shots" garnered widespread attention. With poise and skill beyond his years, Ivan captivated everyone with the melodies flowing from his accordion, an instrument almost as big as himself.
Hosted by Dawn French, "Little Big Shots" offers a platform for children to display their talents without the pressure of competition. Ivan, hailing from Donetsk, Ukraine, joined kids from around the globe who have shared gifts ranging from singing to martial arts. Remarkably versatile, Ivan is not only proficient with the accordion but also sings and plays piano and guitar.
His talent echoes his name's meaning, "God is gracious," reminding us of the simple, pure joy that child prodigies like him bring to the world. Ivan's musical journey, which started at the age of three, has already taken him from Ukraine to the UK and even to Prague.