The Redeemed Quartet sang a touching rendition of 'Across The Miles,' which focuses on the power of prayer during these times of riots and unrest all over the country.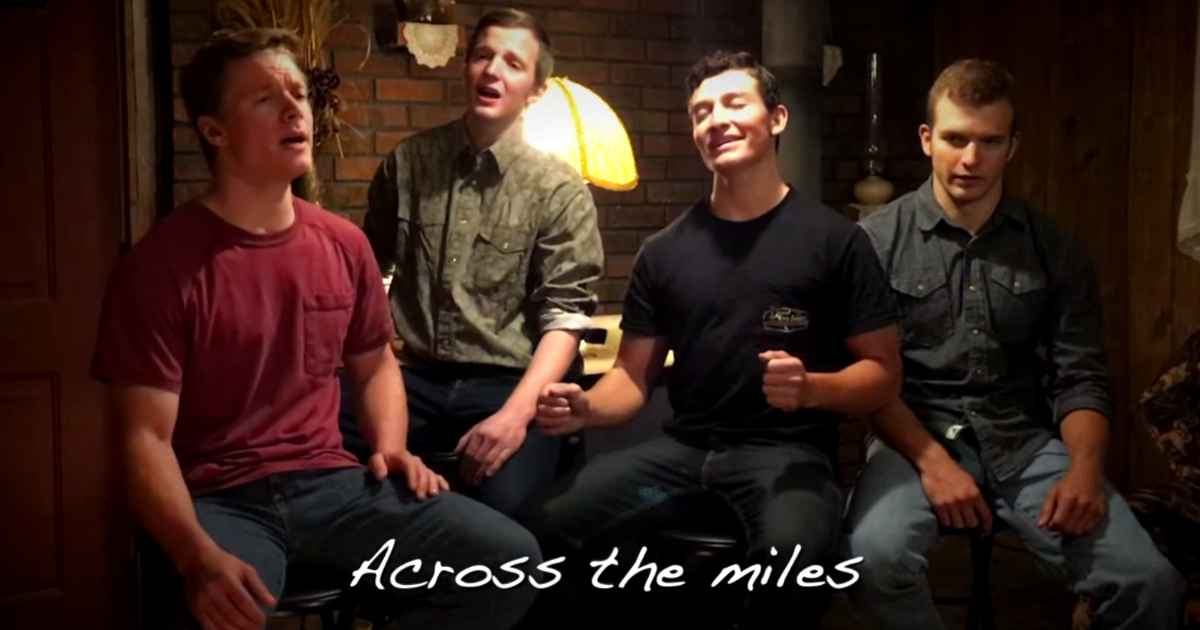 The quartet consists of brothers Nate and Ben Duncan and Caleb and Josh Koble. They have been singing since 2014, and they have been also sharing the Word of God through their unique Southern gospel sound.
Today, they are leading God's people to worship as they sing 'Across The Miles.'
All around this world I've travelled,
Through it all I've come to find.
The ties that bind can come unraveled.
I've had to face some lonely times.
These words remind us that we are never alone because Jesus is always with you. We can seek the face of God through prayer and the word of God and experience His everlasting love for us.
But when I'm tired and feeling low
Oh what a comfort it is to know,
Across the miles,
There's someone praying for me.
Across the miles,
There's someone on their knees.
When you know that Jesus Christ is with you, you can never feel alone. It is easy to feel lonely and insecure, but we should never feel like that because the Lord God is always with us and is our refuge and shelter from the storm.