An Air Force member stationed in Italy pulled off a heartwarming surprise for his parents this holiday season, with the help of a nonprofit organization and a building materials supply company.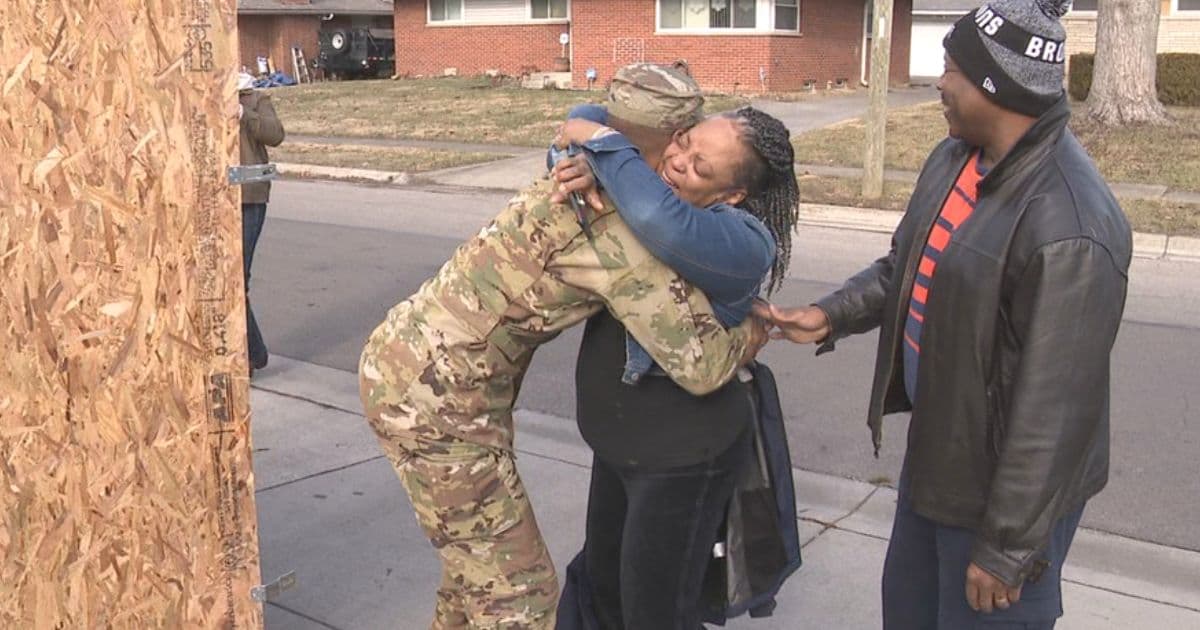 Senior Airman Jaylen Spotts had been posted in Aviano, Italy for the past three years, but when his mother asked for his presence for Christmas as her gift, Spotts turned to Operation H.O.M.E., a nonprofit that helps military members afford travel tickets to get home for the holidays.
84 Lumber, a building materials company, made a donation to Operation H.O.M.E. and offered to help with the surprise by providing a truck and materials to create an oversized crate for Spotts to hide in. The crate was delivered to his family's home in Columbus, and when his parents were called outside to open it, they were overjoyed to find their son inside.
"I just can't believe my baby is home," said Stacey Spotts, Jaylen's mother. The emotional reunion was captured by ABC News affiliate WSYX, and it's clear that the gift of Jaylen's presence was the best present his parents could have asked for.
WATCH: Airman Surprises Parents In Emotional Military Reunion