A 12-year-old boy got the surprise of his life during the timeout while attending a Sixers game at the Wells Fargo Center in Philadelphia.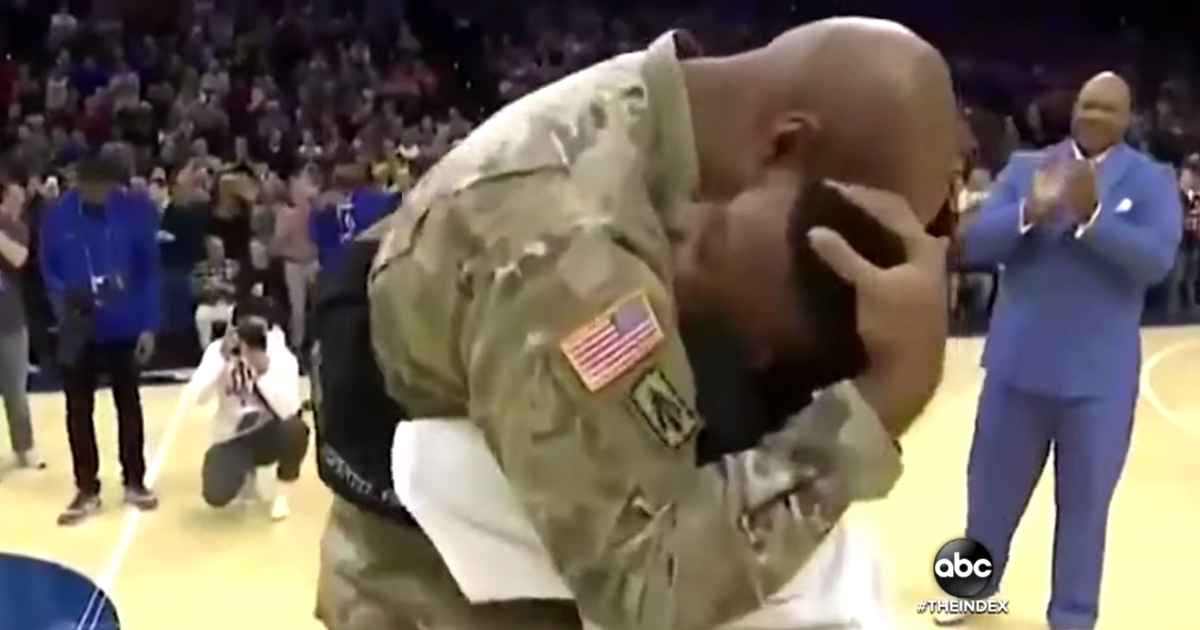 During the timeout in the first quarter of the 76ers-Kings game, homecoming Staff Sergeant Ivan Thomas surprised his son who thought that he was representing his dad during the Toyota Military Salute of the game.
So when he saw his father in person, waiting with mascot Franklin on the other side of the court he became emotional as it was 18 months since Ivan saw his dad.
Staff Sergeant Ivan Thomas was serving the country while being deployed abroad at Osan Air Force Base in South Korea.
Ivan's favorite holiday has always been Thanksgiving, and since his son was four years old, he's been getting deployed overseas.
But now that he plans to retire from active duty, the father-son duo will be getting to spend a lot of time together and make many happy memories to cherish.
Watch the emotional reunion below.