Atlas Rhoads sang a beautiful a cappella rendition of 'All My Love,' at a little back alleyway near St Anne's Square in Manchester.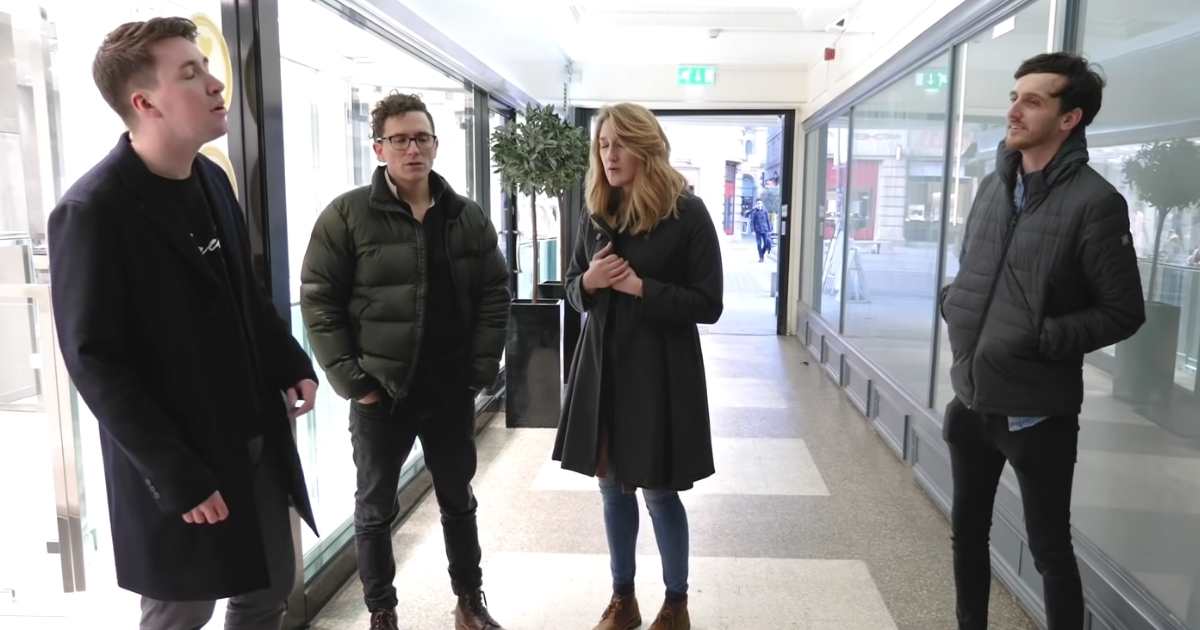 Based out of Lynchburg, Virginia, Atlas Rhoads' desire is to create careful, intentional, and intricate art.
Father
You know me and you love me
Oh father
I was made to give you glory
And like a jar of sweet perfume
I will give my life to you
All my love poured out on the feet of the Lord
The band describes their style as "Symphonic Indie Gospel-Inspired Rock".
Jesus
There is no one like you
Oh Jesus I'm longing to be with you
And like a jar of sweet perfume
I will give my life to you
All my love poured out on the feet of the Lord
Atlas Rhoads through their music "Hope to impact our world through this art; songs founded on the truths of The Gospel. We strive to use thought-provoking lyrics and to compose music that accompanies the emotional depth of each word, using a vast selection of orchestral instruments."
Spirit
Come and fill me with your love again
Holy Spirit come and lead me into truth again
And like a jar of sweet perfume
I will give my life to you
All my love poured out on the feet of the Lord
Oh like a jar of sweet perfume
I will give my life to you
All my love poured out on the feet of the Lord
1 Chronicles 17:20 "O Lord, there is none like You, nor is there any God besides You, according to all that we have heard with our ears."