In an era where online streaming dominates the music scene, witnessing live street performances becomes an unexpected delight for many. One such performer recently seized the limelight with a soulful rendition of a timeless classic that swept her audience off their feet.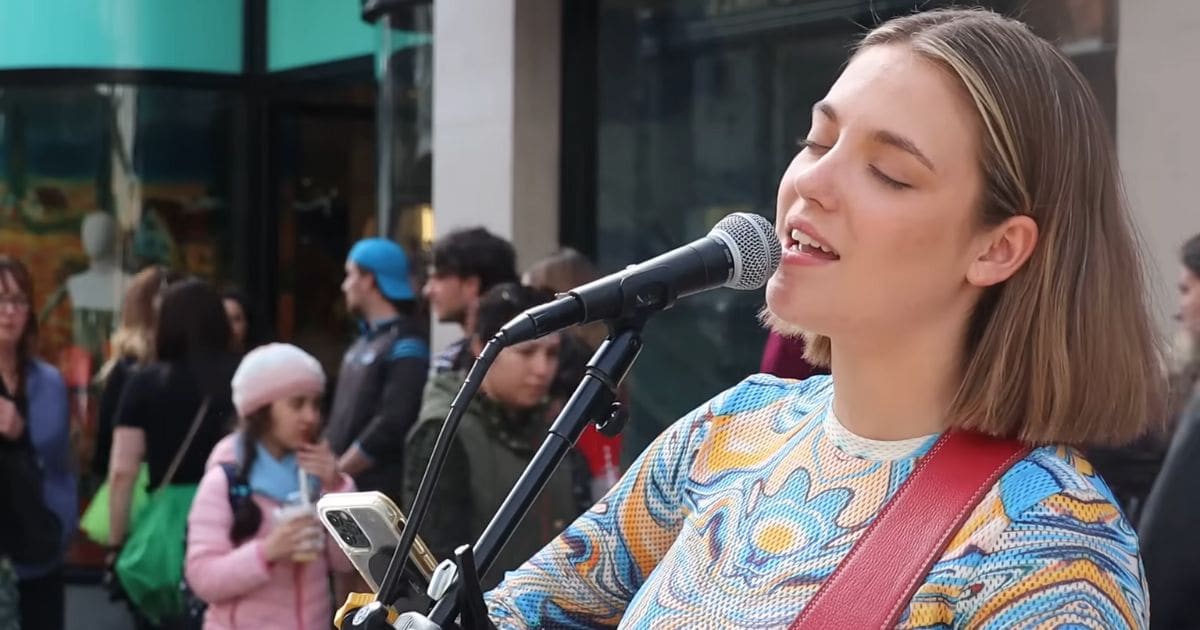 In a video that has captured hearts across the globe, young musician Allie Sherlock took to the streets to perform The Righteous Brothers' iconic song 'Unchained Melody.'
Sherlock's rendition stands apart as she infuses the classic tune with her distinctive Irish, folk-inspired sound. By doing so, she has reimagined a beloved song, making it uniquely her own.
Around the one-minute mark of the clip, Sherlock showcases the range of her talent, hitting and sustaining high notes with a finesse that leaves her audience in awe.
At the beginning of her performance, we see individuals passing by, a few stopping momentarily to appreciate her music. But as the video progresses, around the 1:30 minute mark, it becomes evident just how captivating Sherlock's performance truly is.
The street in front of her teems with an audience, some sitting, others standing, all completely engrossed in the melodies pouring forth from the impromptu concert. It is a sight that defies typical street performance expectations, testament to the allure of Sherlock's talent.
As the camera pans to reveal the magnitude of the crowd that Sherlock has gathered, one can't help but be amazed. It's not every day that passersby stop to appreciate street music, let alone gather around the performer in such numbers. Yet, when the performer is as talented as Sherlock, it makes perfect sense.
WATCH: Allie Sherlock Sings 'Unchained Melody'