A Cappella music group Pentatonix has released their new music video for their cover of 'Amazing Grace (My Chains Are Gone)'.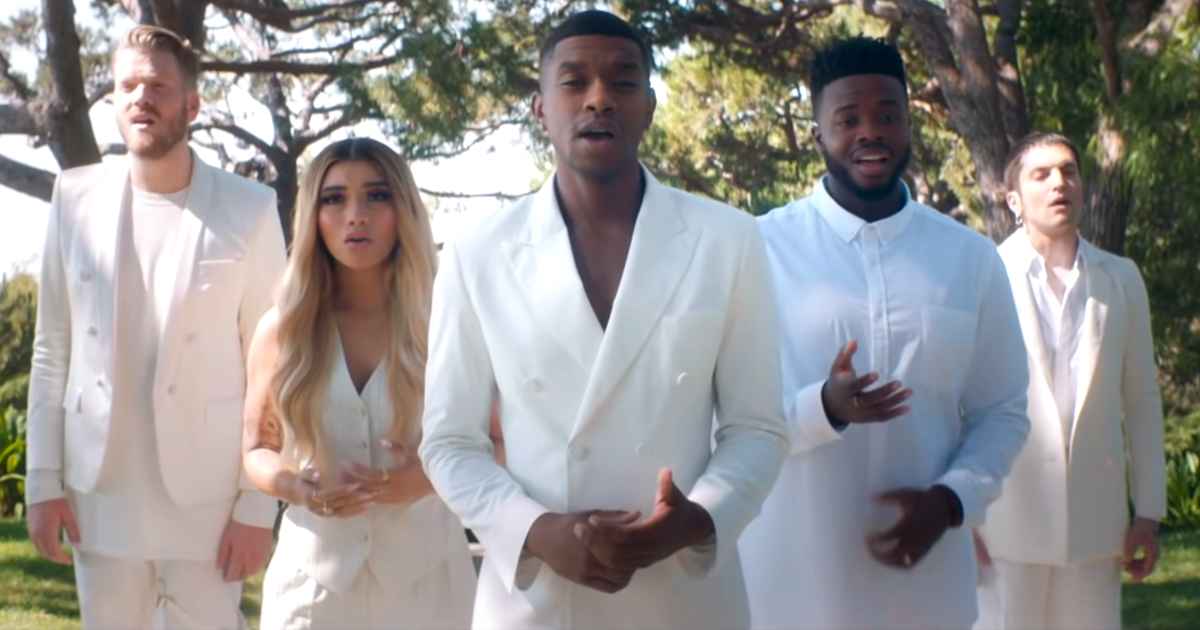 The quintet mix gospel classic with a cappella harmonies to bring out a beautiful cover of this classic song.
Amazing Grace
How sweet the sound
That saved a wretch like me
I once was lost, but now I'm found
Was blind, but now I see
While Mitch Grassi belts out the words- "My chains are gone/ I've been set free/ My God, my savior has ransomed me/ And like a flood/ His mercy reigns/ Unending love/ Amazing grace," he is supported by his bandmates on percussion and background vocals.
'Twas grace that taught my heart to fear
And grace my fears relieved
How precious did that grace appear
The hour I first believed
Kirstin Maldonado then takes over with her pitch-perfect singing. This song is the lead single for Pentatonix's sixth-holiday album, We Need a Little Christmas, which will be released on Nov. 13.
My chains are gone
I've been set free
My God, my Savior has ransomed me
And like a flood His mercy rains
Unending love, Amazing grace
Pentatonix take us all to church with this awesome video of 'Amazing Grace (My Chains Are Gone)'