'Amazing Grace' is one of the most beloved Christian hymns in history. Its powerful lyrics and melody have resonated with countless generations, touching the hearts of those who hear it. This timeless hymn is more than just a song; it tells the remarkable story of John Newton, a man who experienced the transforming power of God's grace firsthand.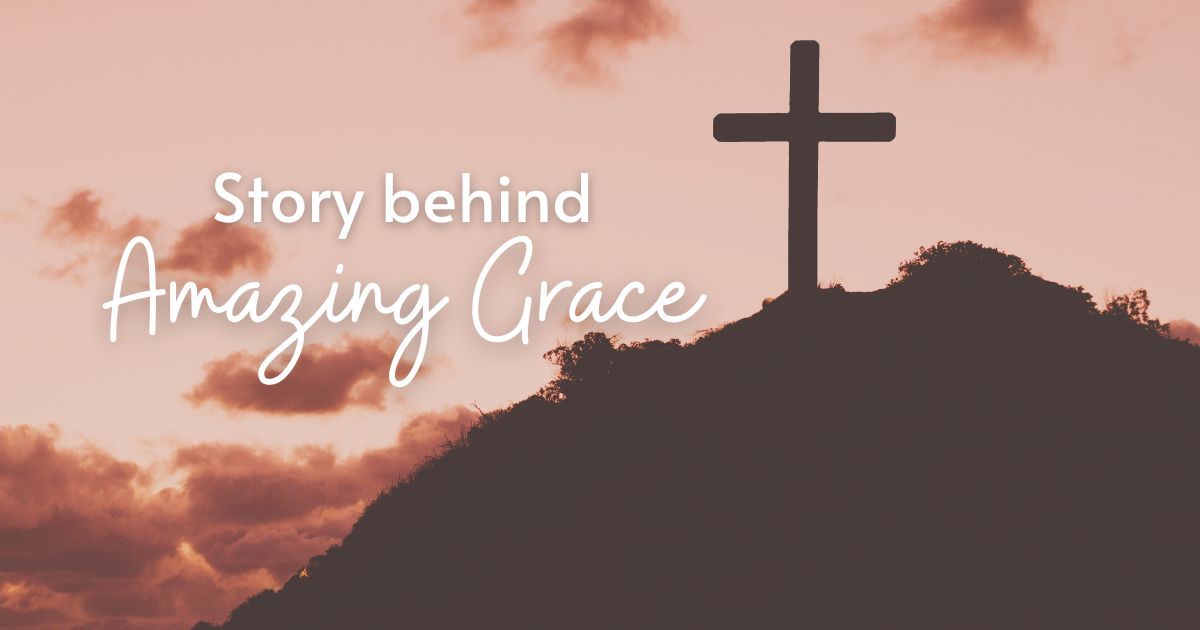 The lyrics of this hymn are a testament to the incredible change that can occur in someone's life when they truly experience God's love and mercy.
The Life of John Newton Before His Transformation
John Newton was born in London in 1725. His mother was a devout Christian who taught him about the Bible and the Christian faith from a young age. However, she passed away when he was only seven years old. Newton's father, a sea captain, remarried and sent young Newton away to boarding school.
Newton's life took a darker turn as he became involved in the slave trade. He worked on slave ships, eventually becoming a captain himself. His behavior during this time was described as profane, coarse, and debauched. He engaged in heavy drinking, and his foul language shocked even the most hardened sailors. It was during this dark period of his life that the dramatic event occurred that would lead to his spiritual awakening.
The Storm that Changed Everything
John Newton found himself in a life-threatening situation while aboard the battered ship, The Greyhound, during a violent storm in the north Atlantic. The storm raged for over a week, causing extensive damage to the ship and leaving the crew in despair. It was during this moment of desperation that Newton began to reflect on his life and his need for salvation.
He cried out to God for mercy, and as he read the New Testament, Luke 11:13 spoke to him: "If ye then, being evil, know how to give good gifts unto your children: how much more shall your heavenly Father give the Holy Spirit to them that ask him." This was the turning point in Newton's life, and he would later write about that day as the moment God's amazing grace reached him.
The Lyrics and Meaning of "Amazing Grace"
Years later, after leaving the slave trade and becoming a minister, Newton penned the lyrics to "Amazing Grace" as a testament to his newfound faith and the transformative power of God's grace. The hymn's lyrics speak to the redemption, forgiveness, and transformation that can be found in a relationship with Jesus Christ.
The lines "T'was Grace that taught my heart to fear, and Grace, my fears relieved; How precious did that Grace appear, the hour I first believed" emphasize Newton's spiritual journey from fear and guilt to peace and assurance of God's love and forgiveness.
Impact and Legacy
The story and message of "Amazing Grace" continue to inspire and uplift people worldwide. The hymn has been translated into numerous languages and has been recorded by countless artists across various musical genres. Its profound message of redemption and transformation transcends cultural and denominational boundaries, resonating with people from all walks of life.
After his conversion, John Newton became a vocal opponent of the slave trade and worked alongside William Wilberforce, a prominent British abolitionist, to bring an end to the horrific practice. In 1807, their efforts resulted in the passage of the British Slave Trade Act, which abolished the slave trade within the British Empire.
John Newton's life serves as a powerful testimony to the transformative power of God's grace. His journey from a slave trader to an abolitionist and a minister highlights the capacity of God's love to change even the hardest of hearts. The hymn "Amazing Grace" stands as a timeless reminder that no one is beyond the reach of God's mercy and that through faith in Jesus Christ, anyone can experience the life-changing power of His grace.
Newton's Final Years and Lasting Legacy
John Newton continued to serve as a minister and hymn writer for the rest of his life, composing many other hymns that are still sung in churches today. His preaching and writing greatly influenced the evangelical revival in 18th-century England. He passed away in 1807, the same year the British Slave Trade Act was passed, leaving behind a legacy of redemption and transformation.
The hymn "Amazing Grace" remains a powerful anthem of hope, forgiveness, and spiritual renewal. Its simple yet profound message has brought comfort and inspiration to countless individuals throughout the centuries. It serves as a reminder that no matter how far one may stray or how deep one may sink into the depths of sin, God's amazing grace is always available to save, redeem, and transform.
WATCH: Celtic Woman Sings 'Amazing Grace'