Recent American Idol winner, Iam Tongi, continues to captivate audiences with his undeniable musical talent, soothing voice, and profound emotional depth. This Hawaiian-born young artist once again touched millions of hearts by honoring his late father in a recent song release.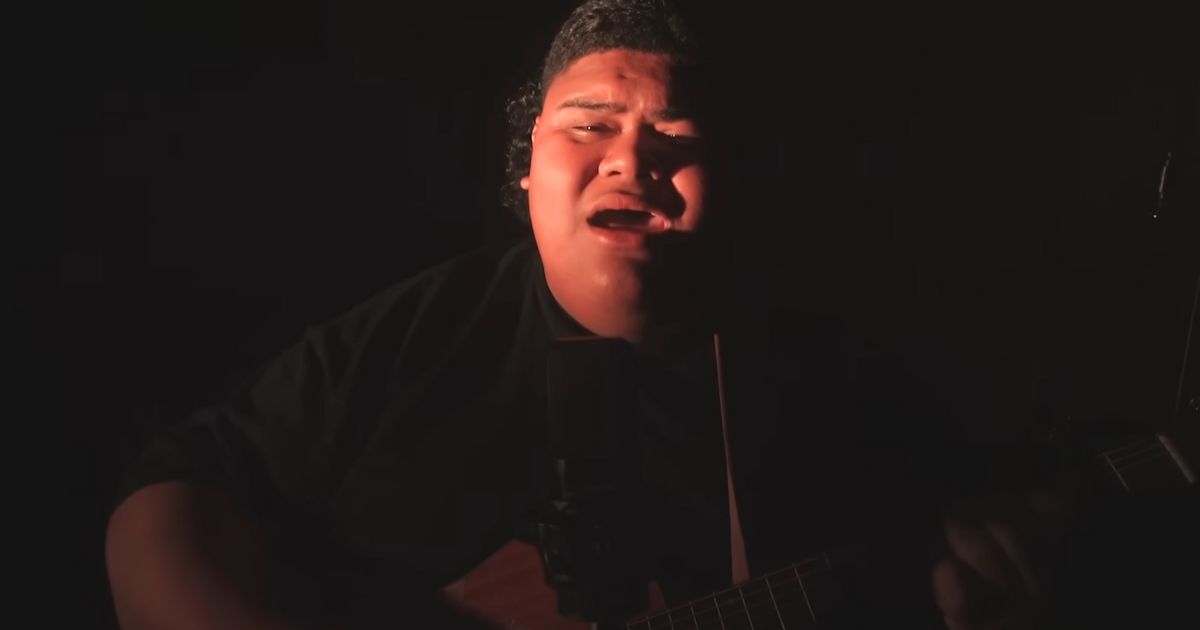 Music was a bond that tied Iam and his father together – a bond that transcends the physical realm. From his initial auditions to the climactic performances that led him to his American Idol triumph, Iam has been inspired and driven by the cherished memories of his father. Now, he brings this powerful emotional thread into his latest offering.
In a raw and intimate display of his ongoing grief, Iam recently posted a video on his YouTube channel, featuring a heartfelt rendition of "I'll Be Seeing You." Strumming his guitar and singing from the heart, Iam captures his audience with a straightforward yet deeply touching performance.
The video, stripped down to the essentials, lasts just under five minutes. The simplicity of the setting, a dimly lit room with Iam seated on a chair, directs the viewer's focus to the emotionally charged lyrics and the powerful delivery that has become Iam's trademark.
The song begins with a poignant verse where Iam evokes cherished memories of his father's grin, laughter, and wit, conveying the enduring influence these have on him. His soulful voice resonates with the pain of loss, but also the lasting comfort found in the memories of his father, which live on in his heart.
As he delves into the second verse, Iam acknowledges the encroaching feelings of loneliness since his father's passing. Yet, he reassures his listeners – and perhaps himself – that this loneliness cannot truly harm him, for the memory of his father continues to live within him. Every place he goes, every note he sings, his father is there with him.
With every performance, Iam continues to affirm his tremendous gift as a singer, performer, and an artist. His journey on American Idol showcased this talent, and his recent tribute to his father reaffirms his depth as an artist. It's clear that Iam Tongi has a bright future ahead, one where his music and the legacy of his father's love will continue to inspire and uplift millions.
"The Lord is close to the brokenhearted and saves those who are crushed in spirit." Psalm 34:18