Sometimes, love compels us to do the unimaginable, and for one young woman from Missouri, her love for her father moved her to do something incredibly selfless. This heartwarming story of a young woman secretly donating a kidney to her father has captured the attention of millions.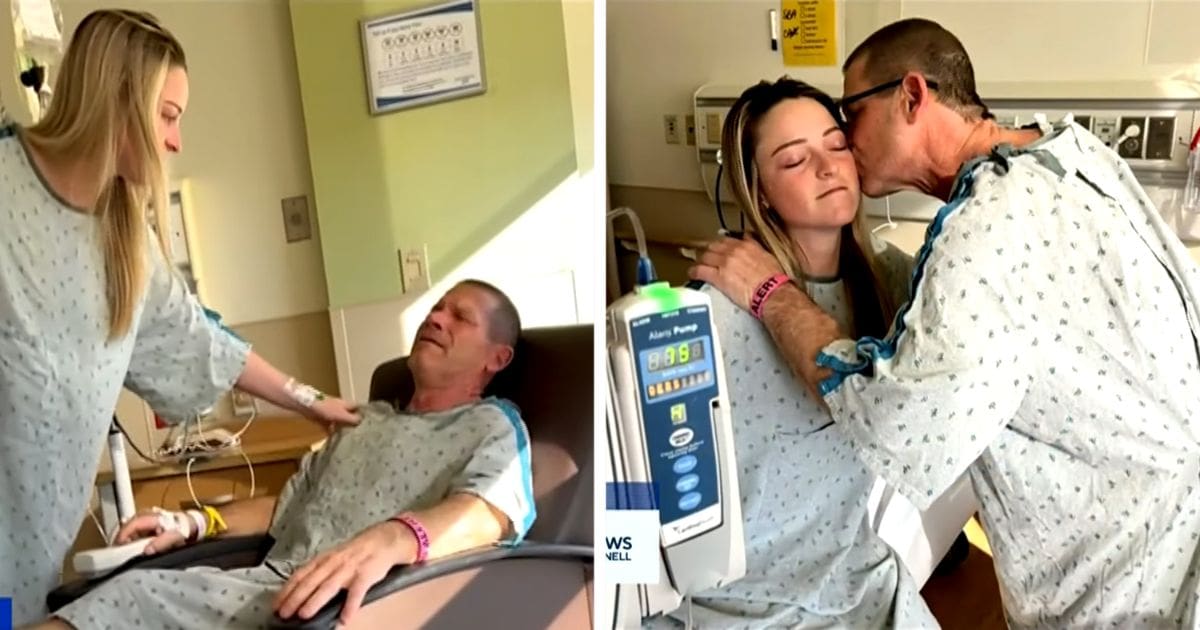 Two years ago, John Ivanowski was diagnosed with IgA nephropathy, a condition that causes inflammation in the kidneys and can lead to complete renal failure over time.
Despite the dire prognosis, John refused to accept his daughter's offer to donate a kidney, worried about the potential physical risks to her health.
John had lost one child to cancer over 15 years ago, and the thought of losing another child was too much for him to bear. "I thought, I lost my boy, and if anything happened to Delayne, I don't know what I would do," he explained. "It was a big concern."
But Delayne Ivanowski, a 25-year-old nurse, was determined to help her father. "From there, it's just been dialysis every couple of days since then. So, for over a year, he's been hooked up to a machine for three, four, five hours a day. It's not the right quality of life I don't think anyone should have to live," Delayne Ivanowski said. "So, my first thought was, why can't he just have my kidney right now?"
She spent nine months secretly planning and preparing for the transplant, all while her father continued with his regular dialysis treatments. Even though her father didn't want her to do it, Delayne decided to go ahead with the donation. "I'm going to do it. I don't care how mad he is at me. At least he'll be living a good life and not hooked up to a machine," she said.
She was a match and successfully donated her kidney to her father on February 16th of this year, after the procedure was postponed when her father suffered an injury from a fall last year.
When John learned the truth about his daughter's sacrifice, he was overwhelmed with mixed emotions of anger and gratitude.
A video of John's reaction after surgery was shared on social media, where it quickly went viral. In the video, John can be seen in tears as his daughter walks into his hospital room in a surgical gown, revealing that she was his donor.
"I can't stop crying," John Ivanowski said. "I mean, I was upset, but I'm so grateful."
While the experience was unforgettable for Delayne, it was life-changing for John, who expressed his gratitude for his daughter's act of kindness. "Not to be hooked up to the machine anymore and be able to do what I need to do or what I want to do, it's just a big relief," he said.
Delayne hopes that their story will inspire others to consider organ donation and has asked for support in covering the family's medical expenses, adding that making an organ donation is "literally like donating life."
The selflessness and love displayed by Delayne towards her father is a powerful reminder of the strength of family bonds and the lengths we will go to help those we love. Let us all be inspired by her example and spread the message of organ donation.