Concerns have been pouring in from all over the world about the loss of half a billion animals and millions of hectares being burned up in the Australian bushfires.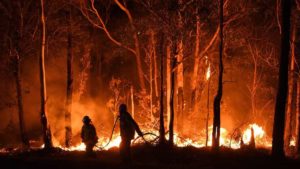 Among the many heartwarming videos and pictures of acts of kindness emerging online during these hard moments, is of a woman washing the burned hands of a kangaroo in Runnyford, New South Wales, Australia.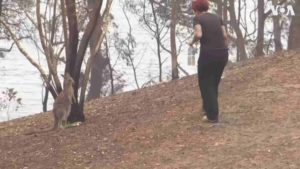 The video shows the woman approach a kangaroo who looks like it's hands have burned in the bushfires, she pours water on its hands and soothes the kangaroo with a kiss on the forehead.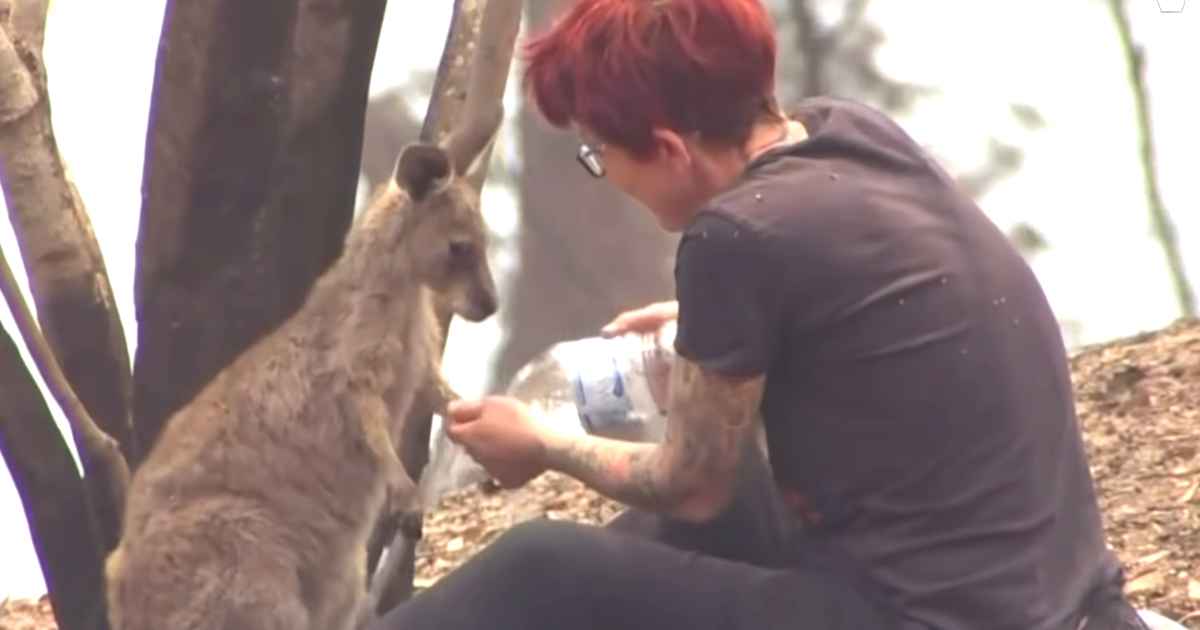 The kangaroo then returns back to it's pack where others can be seen with burned limbs as well.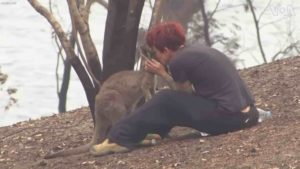 The fire season is far from over in Australia and with more devastation to take place, we pray to God to send the rain and stop anymore destruction in this region.