This boy with autism had the sweetest, most touching reaction when he received the gift he wanted so badly for many years now.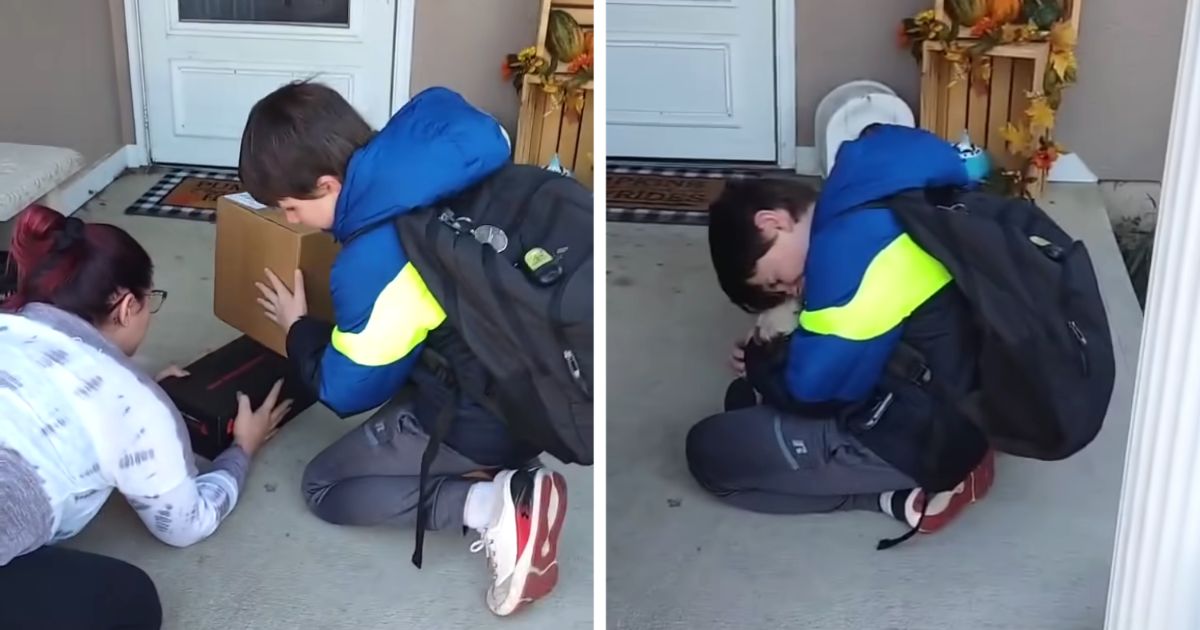 "Our son, Peyton, has wanted a pug for the past 6-7 years, but with his Autism, ADHD, and Oppositional Defiant Disorder diagnoses, we knew we had some work to do before giving him a responsibility that big," his parent said.
They decided to give it to him when they saw that he was already prepared. He has been working hard in school, in his therapies, and has been so fond of animals/living creatures. Finally, the day came for him to have the gift he has been wanting to have for a long time. They drove for two hours to pick up the puppy. He was unaware that they already bought a pug for him.
They told him that their dog caught a bunny, and his mom needed his help with it. This kindhearted boy has a way with wild critters, for he has rescued a lot of wild animals already.
They hid the pug in a shoebox and placed a big, empty box on top. His mom was holding the shoebox, and he was asked to remove the big box on top. His mom said, 'It's probably really scared so, you gotta grab it…be gentle. Okay, ready? One, ready?" She asked him to move closer. "Ready? One, Two, Three!" His mom then lifted the box. When he saw the cute, adorable pug, he immediately scooped and hugged it. He was so happy, crying with tears of joy, and said, "Thank you."
I'm not crying, you are. May this short video make you smile and bring you good vibes throughout the day.
"I am different. Not less." -Dr. Temple Grandin (American scientist with Autism)