A little girl with spina bifida is proving doctors wrong after they said she would never walk.
"She's unstoppable." Her mother Erika said. Ava Reyes was born with spina bifida while she was still in the womb.
View this post on Instagram
Doctors said she would either be paralyzed or never walk but now just look at her.
At 19-months Ava has had more surgeries than an adult and had her first surgery before she was even born.
View this post on Instagram
The adorable girl cannot sit still now and Erika is over the moon to see her child doing things the doctors said she would never do.
Erika cannot forget the first time she saw Ava walk, or even pick up her milk bottle.
She says that Ava is an amazing child and can do whatever she wants to do.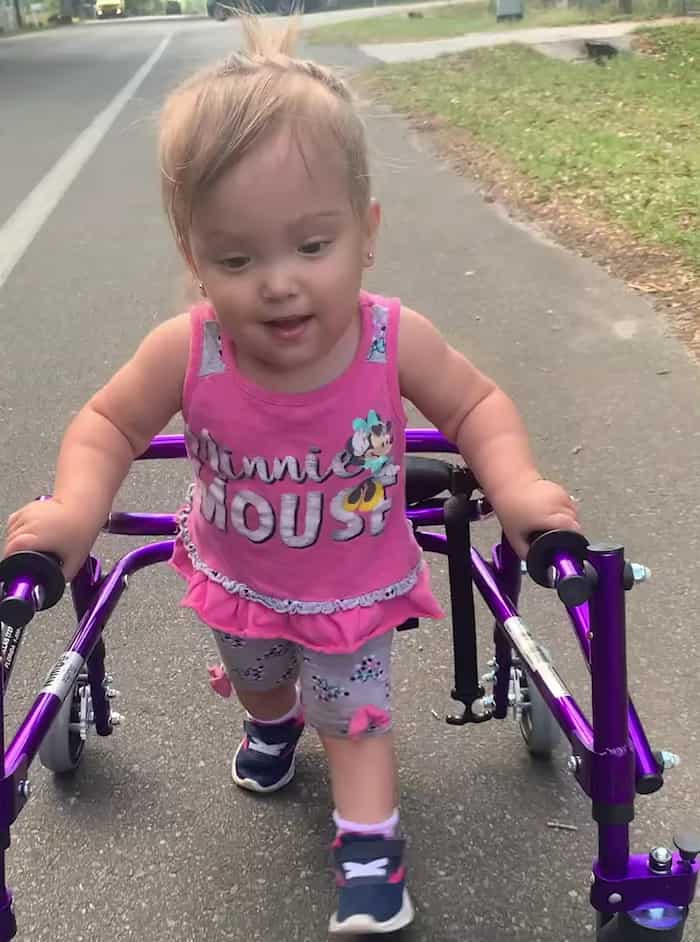 Today Erika is inspiring thousands of parents with children who have spina bifida by sharing Ava's journey with them.