In the diverse realm of Christian music, there are moments that stand out as truly unique, where a single voice or performance can create a celestial echo that resonates with believers worldwide. Such was the case when David Wesley, a renowned a cappella artist, delivered a solo performance of the spiritual classic, 'Awesome God'.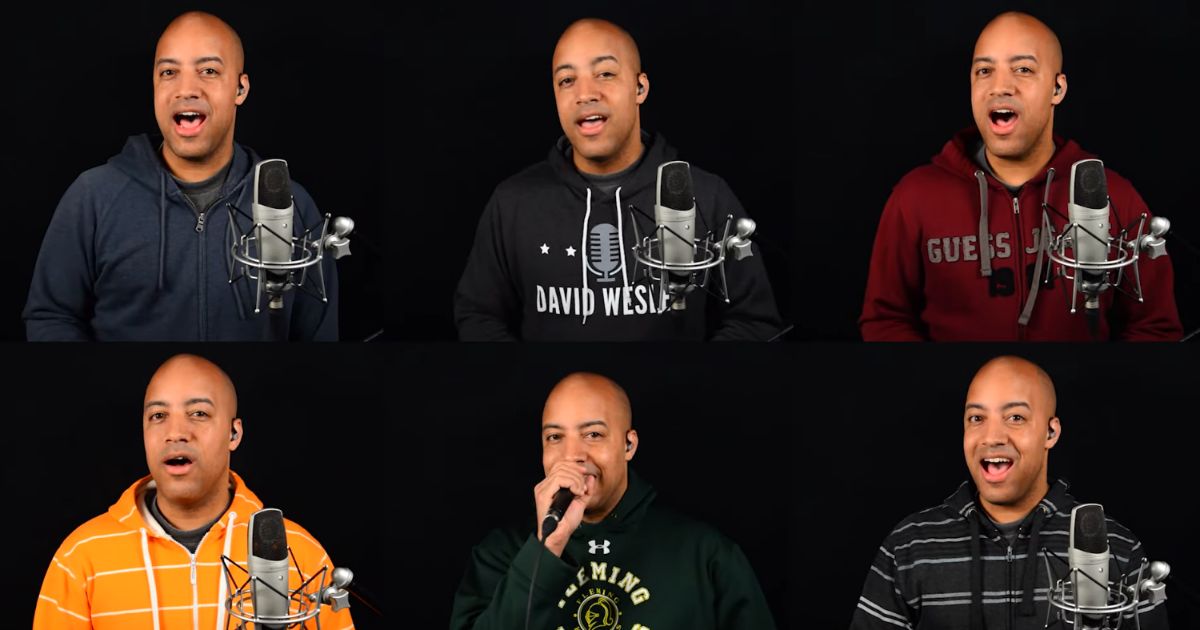 David Wesley: One-Man Choir with Global Impact
David Wesley is no ordinary musician. Rather than relying on instruments or orchestras, he uses the most primordial instrument available to mankind: the human voice. Known for his exhilarating a cappella music videos, he carries the vibrance of an entire choir within his vocal cords. His work goes beyond the traditional; by embracing technology, Wesley brings together singers from around the globe to form virtual choirs, thus uniting diverse voices in a single act of worship.
'Awesome God': The Song that Echoes in the Hearts of Believers
The hymn 'Awesome God' was birthed from the pen of the late Christian singer-songwriter Rich Mullins.
This particular song was created during a cross-country journey late at night, somewhere between Tennessee and Missouri. Battling fatigue, Mullins sought to stay awake by envisioning himself as a fire-and-brimstone preacher, loudly proclaiming truths about God. Line by line, these proclamations into the night morphed into the verses of 'Awesome God'. These words were then brought to life at a youth concert in Colorado, and have reverberated in the hearts of the faithful ever since.
The story behind 'Awesome God'
'Awesome God' is a testament to the omnipotence of God. The lyrics praise Him as the reigning sovereign of the universe, embodying wisdom, power, and love. The song also speaks of His authority, as evident when He drove Adam and Eve from the Garden of Eden, and of the sacrificial love displayed when He shed His blood for mankind. Lastly, it warns of His impending return, urging us to keep faith. In essence, the song paints a vivid portrait of a God who is, indeed, awesome in every sense.
In Wesley's a cappella rendition of 'Awesome God', his voice serves as the lone instrument, underscoring the raw, unadorned nature of worship. As he sings, each phrase breathes life into the song, his vocal intricacies subtly capturing the vast grandeur of God's attributes.
"For the LORD Most High is awesome, the great King over all the earth." Psalm 47:2. This biblical truth is reflected beautifully in Wesley's rendition of 'Awesome God,' reiterating our Lord's awe-inspiring magnificence.
WATCH: David Wesley Sings A Cappella Cover of 'Awesome God'