A cute video of a baby in serious conversation with daddy is winning the hearts of the netizens.
Baby Kingston Jierre can be seen sitting with his dad DJ, sharing his thoughts and opinions.
When mom Shanieke Pryor, saw her adorable baby sharing his opinions with daddy, DJ, she filmed the whole conversation.
Only this child!! Having a full-fledged conversation with Daddy and Daddy is just as bad🤣🤣
#TheseTwoAreAMess #OurHouseisAlwaysFullofLaughter #MrPersonality #HeNeedsHisOwnShow #KingstonJierre #KJP

Posted by Shanieke Pryor on Tuesday, June 4, 2019
Baby and dad can be seen sitting on the couch besides each other, with the television on.
As the TV finale unfolds, Kingston seems to be deep in conversation with his Daddy about the show.
They both appear to chat like two friends discussing how their day went.
The only difference is that you cannot understand what the little baby is babbling.
But that doesn't stop DJ from continuing the conversation with his sweet baby.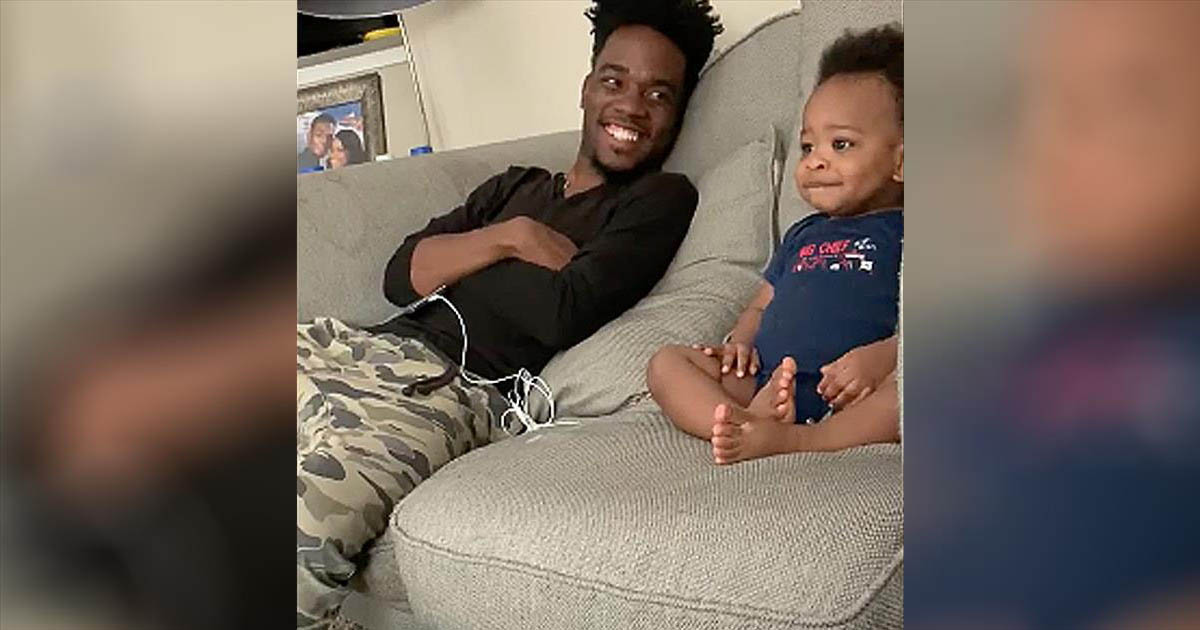 The dad can be seen discussing the show on TV with his tiny tot, and Kingston answers every query enthusiastically.
He even hand gestures and points at the TV screen, asking some questions of his own.
The clip has garnered more than 35 million views, so far and is sure to bring a smile to your face today.