A heartwarming video of a doctor soothing a baby has gone viral on social media, bringing smiles to the faces of those who see it.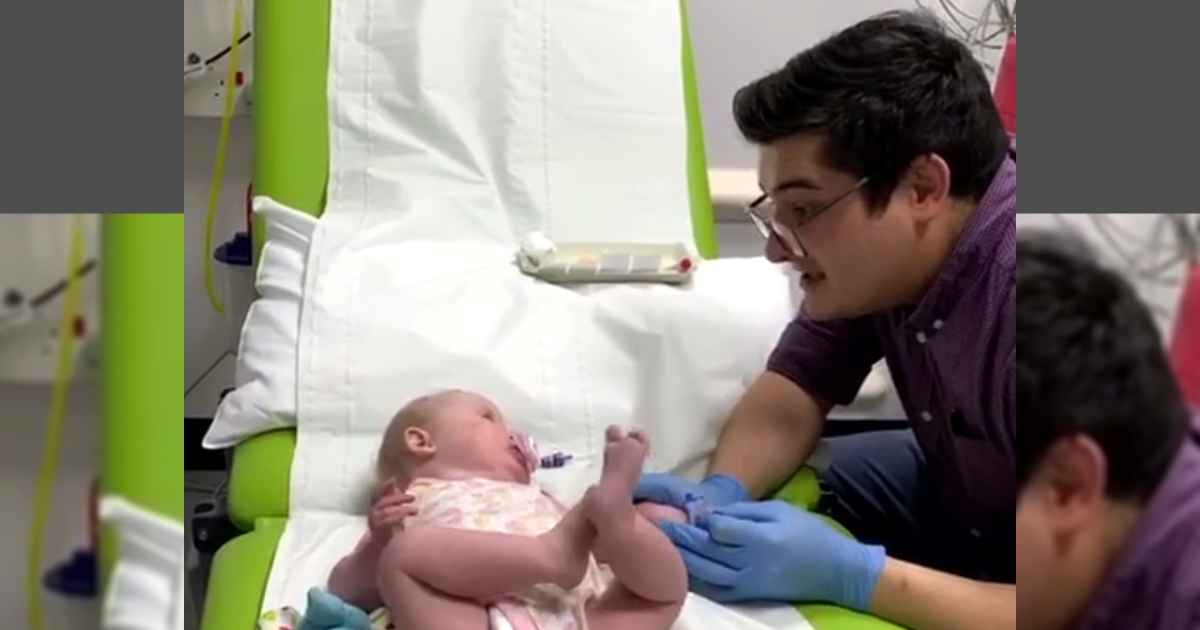 Shannon Wemyss shared the clip on Facebook, which has already garnered 43,000 views.
Shannon's daughter had been to the clinic for a blood test when the doctor sang Nat King Cole's hit song 'Unforgettable' to distract her from the pain.
The 10-month-old baby, Gracey, loved every minute of the song sung by Dr Ryan Coetzee and remained calm throughout the blood test.
Shannon described the moment, saying that Dr Ryan Coetzee was 'absolutely amazing' when he sang to Gracey at Raigmore Hospital in Inverness, Scotland.
Gracey, who has Down Syndrome, has also undergone open-heart surgery and a kidney operation. As a result, she needs to have her blood drawn regularly.
In the video, Dr Coetzee can be seen singing to Gracey, who is lying on a hospital bed next to a toy.
The classically-trained doctor from South Africa was initially uncertain about what song to sing before he chose 'Unforgettable'. He is certainly going above and beyond his regular duties, spreading kindness and joy in the hospital through his musical talent.
Watch the adorable video below.