A Northern Indiana man who was on his way to get his breakfast from a Mcdonald's drive-thru made a discovery that startled him after he found out the contents of a bag handed to him along with his order.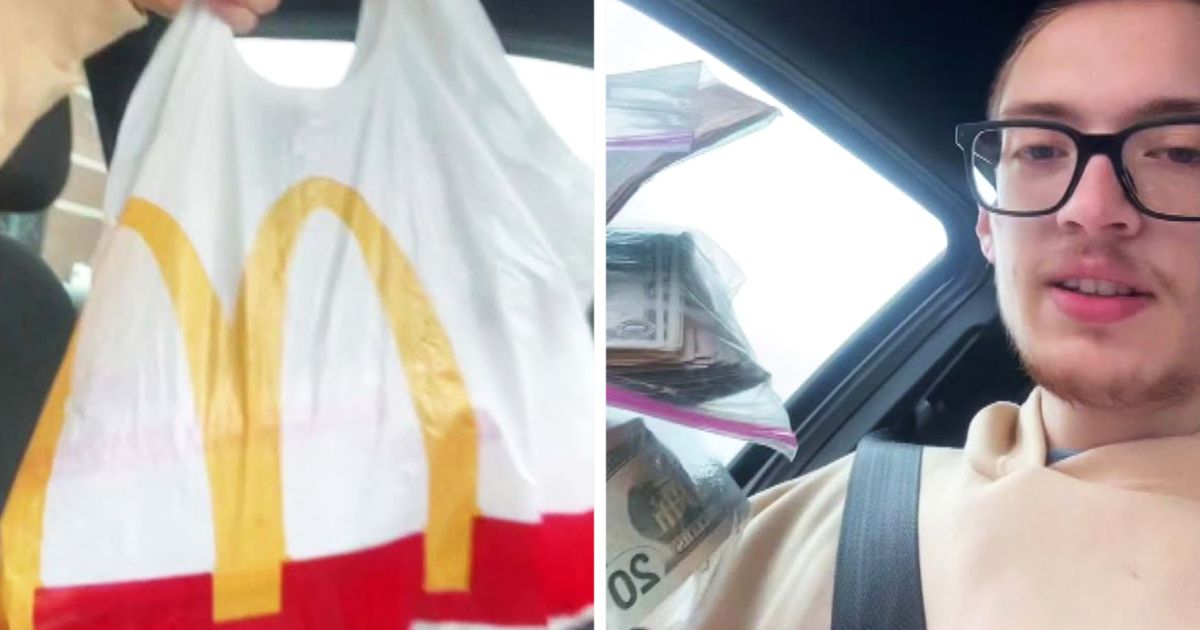 Startling discovery
Josiah Vargas decided to get a sausage McMuffin for breakfast from the fast food drive-thru and as he was grabbing his order, the staff at the counter handed him another bag as well by mistake. The bag contained $5000 in cash, which Vargas found out later, only after he got back to his house.
Returning the money
After finding out what was inside the bag, Vargas went to share a video on Tiktok, explaining the startling discovery he had made and how badly he wanted to keep it for himself but then added that since he was a good person he was going to return it back to the rightful owner at the Mcdonald's.
Vargas could be heard, sounding surprised and confused as to why Mcdonald's would have done this to him. "Why would you guys do this to me," he says. "You know how bad I want this money?"
He continued to film, as he walked into the fast food restaurant and returned the bag of money to the staff. He then revealed later in the video that they were grateful to him and gave him a hug.
Honesty rewarded
As a show of their gratitude, the staff offered him free McDonald's for a month and also gave him $200.
"When I was driving away, they called me back in to give me $200. Do good people. Return $5,000, get $200, and free McDonald's for a month. Good trade value." Josiah said.
Vargas could have easily taken the money for himself but his conscience did not allow him and he was honest about it, which did pay off for him later. We are thankful and happy for upright people like him. The world is a better place with good people like Josiah who have their integrity intact.