Robstown baseball Coach Elias Vasquez survived critical COVID-19 this time last year. He learned that only 2% of patients got out of his very challenging situation.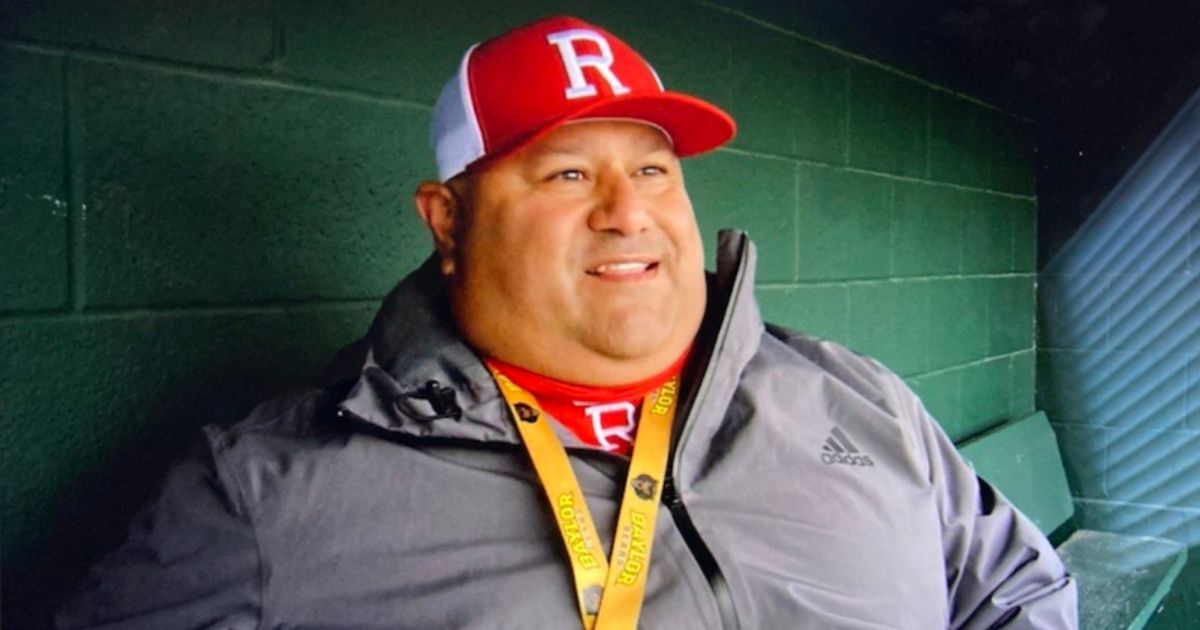 "I was told only two percent of the people who went through what I did survive the Tracheotomy and ventilator," Coach Elias said. "I was in a coma for 29 days, and that was pretty scary, but God is great and does miracles all the time. I am a walking miracle."
His dad is a pastor, and Coach Elias clearly remembered that he recited John 3:16 for him before he went into a coma. "I remember asking my dad (who is a pastor) to recite John 3:16 for me," he said. "I have grown up in the church, but I know sometimes we live different lives, and I just wanted to confess with my mouth one last time that Jesus is my Savior."
He credited his healing to God and thanked people who faithfully prayed for him. "Prayer is incredibly powerful," the coach recalled. "Those prayers helped save my life."
The sudden turn of events, this miracle, changed his outlook on life. "My perspective on life has changed," said Vasquez as he rested in the dugout. "I love my players. They are like sons I never had. I will treat all my teams that way. I tell them to value life and that we are not guaranteed another day. We need to remember that each day God gives us a blessing, and we need to live life as if we are not going to be here tomorrow."
He now resumed doing what he's passionate about. He is teaching baseball again to his class. If there is one thing he will be changing this time, it is not to get too stressed during games. "Yeah, that's a big issue. I am glad you brought that up. I am going to try and control myself more and be less animated and hopefully be much calmer and understand it's just good to be here."
Every moment is worth thanking God for, especially at this season. Let's make it worthwhile by making Jesus known to others through our words, deeds, and decisions.
"Teach us to number our days, that we may gain a heart of wisdom." Psalm 90:12