The talented students from Fountainview Academy surprise us again with their divine musical gifts. Prepare to be awe-struck as you witness their rendition of the moving hymn, 'Behold Our God' – and don't be startled if your heart feels a bit lighter and your spirit a tad brighter!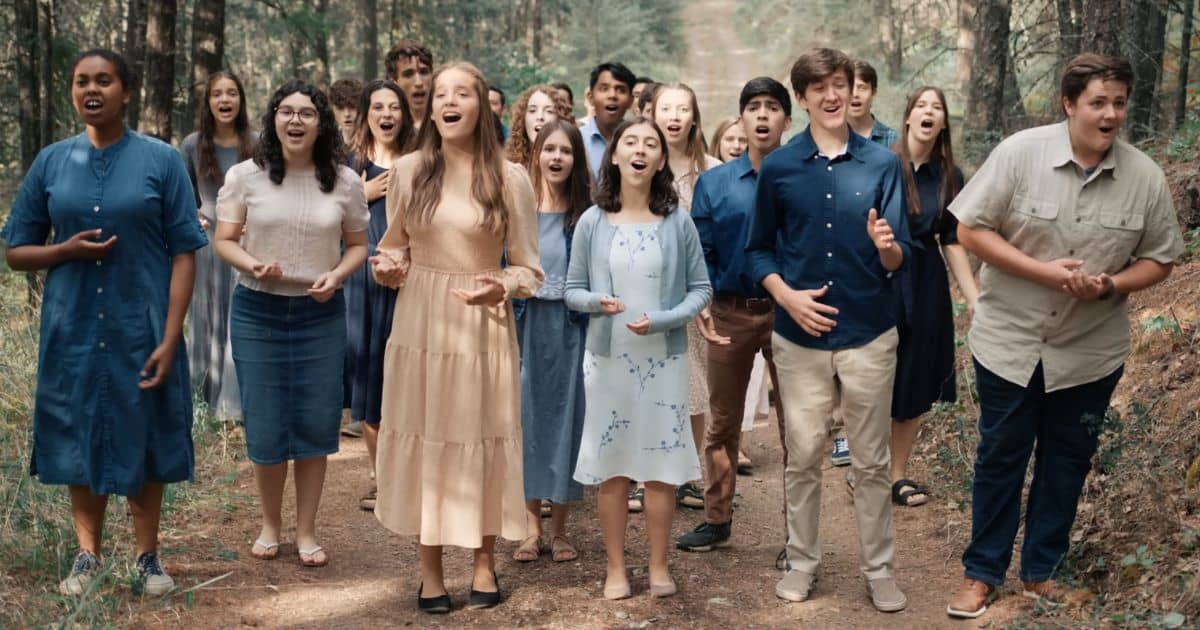 Fountainview Academy is an esteemed Christian boarding secondary school nestled 17 miles south of Lillooet, British Columbia, Canada.
Music is a cornerstone of Fountainview's culture, a divine instrument that brings together the voices of these young believers. The academy's rendition of 'Behold Our God' is one such testament to their melodious dedication. The hymn, written by Jonathan Baird, Meghan Baird, Ryan Baird, and Stephen Altrogge, encourages every listener to reflect upon the majesty and greatness of God.
Listening to the lyrics, you might find yourself swept up in a wave of adoration and reverence:
Who has held the oceans in his hands?
Who has numbered every grain of sand?
Kings and nations tremble at his voice
All creation rises to rejoice
Behold our God, seated on his throne
Come, let us adore him
The students' voices blend in perfect harmony, creating a captivating symphony of praise and worship. Their rendition has a way of making you feel as if you're not just a passive listener, but an active participant in this harmonious worship.