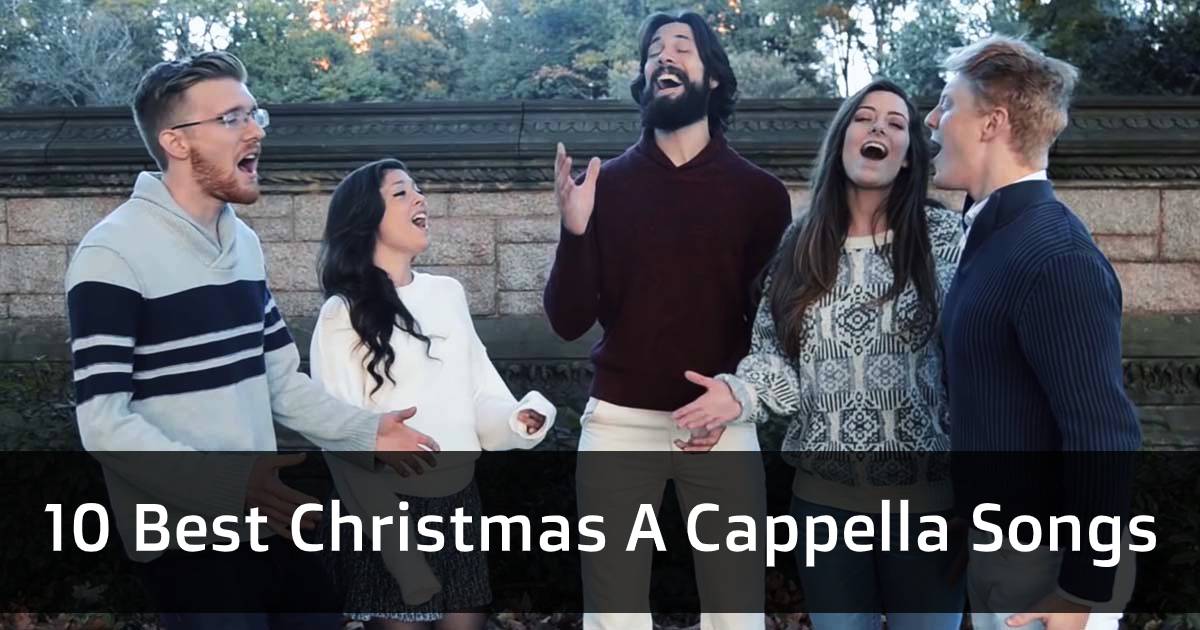 A Cappella Christmas songs are extraordinary, they really help impact your life and you will feel better after you listen to them. These are exceptional songs that truly show the main focus of Christmas. It helps people lighten up, enjoy their life and just have fun for a change in a creative and unique manner. That really helps push the boundaries, with results being incredibly impressive! With that in mind, we created a list that covers some of the top A cappella Christmas songs you want to listen right now.
10. 'Silent Night' – Home Free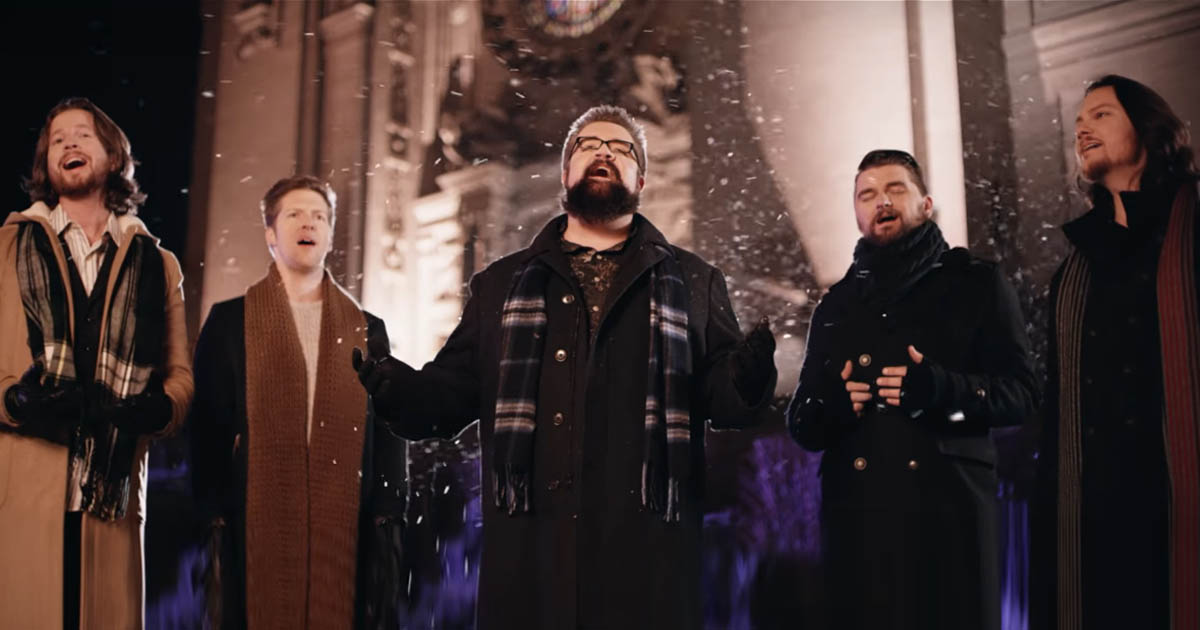 Home Free does an amazing job with their rendition of 'Silent Night'. The group is from Minessota and they have been active since 2000. Their primary focus is to offer outstanding, very high quality songs. Each one of the band members have formal musical training and they also know how to play instruments too. They are also active in arranging and writing, and they came up with a very creative, powerful style that really makes a huge difference. The song is extraordinary, heartwarming and it really helps make a huge difference.
9. 'Carol Of The Bells' – Voctave
Voctave has been in the industry for quite some time and it features a large number of singers all adding up to deliver incredible sounds and amazing music. Their 'Carol of the Bells' stands out because it's a masterpiece. It seamlessly combines the unique style of every singer in the group to deliver something different and very creative. Their also have a perfect harmony, something you rarely find in the case of any other band.
8. 'O Come, All Ye Faithful' – Pentatonix
Pentatonix is from Arlington, Texas and they are specialized in high quality A Cappella music. What we like about this version of 'O Come, All Ye Faithful' is the fact that they are very creative and they come with their own spin on it. The soundtrack is diverse, fun and varied, and you will find it to be extremely exciting and rewarding. This song in particular is delivering you a great array of ideas and everything sounds very well without any orchestral parts. It's a great way to cherish Christmas with a high quality song from a great band.
7. 'Joy To The World' – BYU Vocal Point
BYU Vocal Point is a 9-member male group that was founded in 1991. They are widely known for being extremely passionate about offering unique A Cappella versions of stunning songs. They also have many personal creations that are just a pleasure to check out and explore. It's a very interesting approach towards this type of content, and with 'Joy to the World' you have a very good A Cappella song that's creative, but it also gets to touch your heart with nuances voices and great lyrics.
6. 'What Child Is This' – The Ball Brothers
The Ball Brothers are very popular in the A Cappella music world, and the thing that makes them stand out is the fact that they are traveling worldwide since 2006 to spread the joy and provide amazing music to everyone. Their voice fully harmonizes and it brings you happiness and excitement in some great ways. On top of that, each one of the voices is nuanced and to the point, delivering you some amazing musical pieces that you can enjoy all the time. You can't stop listening to this incredible a cappella arrangement of 'What Child Is This'.
5. 'Little Drummer Boy' – Peter Hollens And Mike Tompkins
Peter Hollens And Mike Tompkins are both widely renowned vocalists, and in this case you have a great combination of voices to deliver something extraordinary just in time for Christmas. Their efforts are great, the music is stunning and we found that their talent is staggering. You will be extremely impressed with their talent and the fact that they are constantly pushing the boundaries to deliver something creative and extremely different at the same time. Their voices come to life and they have a great A Cappela approach with a rather special video too. Just listen to this special Christmas A Cappella of 'Little Drummer Boy'.
4. 'Where Are You Christmas' – Pentatonix
We have Pentatonix in this list yet again because they are extremely good and this A Cappella version of 'Where Are You Christmas' is nothing short of amazing. What we like about it is the fact that they connect each other's voices perfectly to create a seamless and impressive story related to Christmas. Despite not having instruments, the song really touches your heart and it fully encourages you to push the boundaries while also cherishing what you have in life right now.
3. 'God Rest Ye Merry Gentlemen' – A Cappella Trudbol
While A Cappella Trudbol is a one man barbershop quartet, it's still nice to see just how interesting and unique this type of A Cappella song can really be. Julien Neel, the man behind A Cappella Trudbol really pushes the boundaries in order to bring in something different that people will like. He is singing numerous harmony parts to create a very impressive, distinct piece. And you will enjoy it quite a bit.
2. 'O Holy Night' – Voctave
Voctave's rendition of 'O Holy Night' is angelic, amazing and downright impressive. What we like about this song is how all harmonies are coming together to deliver something different and spectacular. The song is impactful, it allows you to finally de-stress and cherish all the most important things in life. The group is doing a very good job at delivering a chill-inducing effect that you will be amazed with. This song is amazing, it sounds great and the lyrics will certainly melt your heart.
1. 'Mary Did You Know' – Cimorelli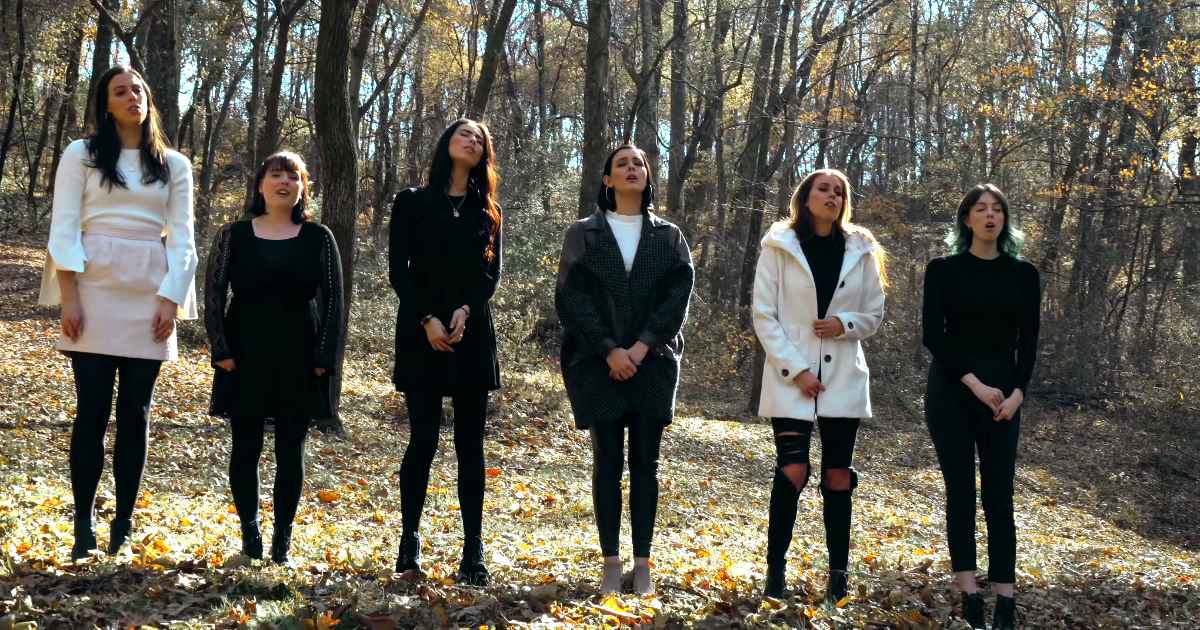 Cimorelli is an all-female group that manages to bring in some amazing set of A Cappella Songs. This particular song 'Mary Did You Know' is harmonious, the lyrics are great and Cimorelli does a very good job at bringing in multiple musical ranges. It's a very different, exciting combination of voices that's both staggering and interesting at the same time. Just consider giving it a try and you will enjoy it!
There are a plethora of amazing A Cappella Christmas songs, but we believe these are some of the best out there. We encourage you to give them a try, and we guarantee that the experience will be amazing. This is a great way to get into the spirit of Christmas and enjoy this amazing Christian holiday the way you always wanted!