We all have our ups and downs in life but nothing cheers us up better than our favorite pals. One young boy having the 'worst day ever' had a surprise reunion with his best friend and what happened next is anybody's guess.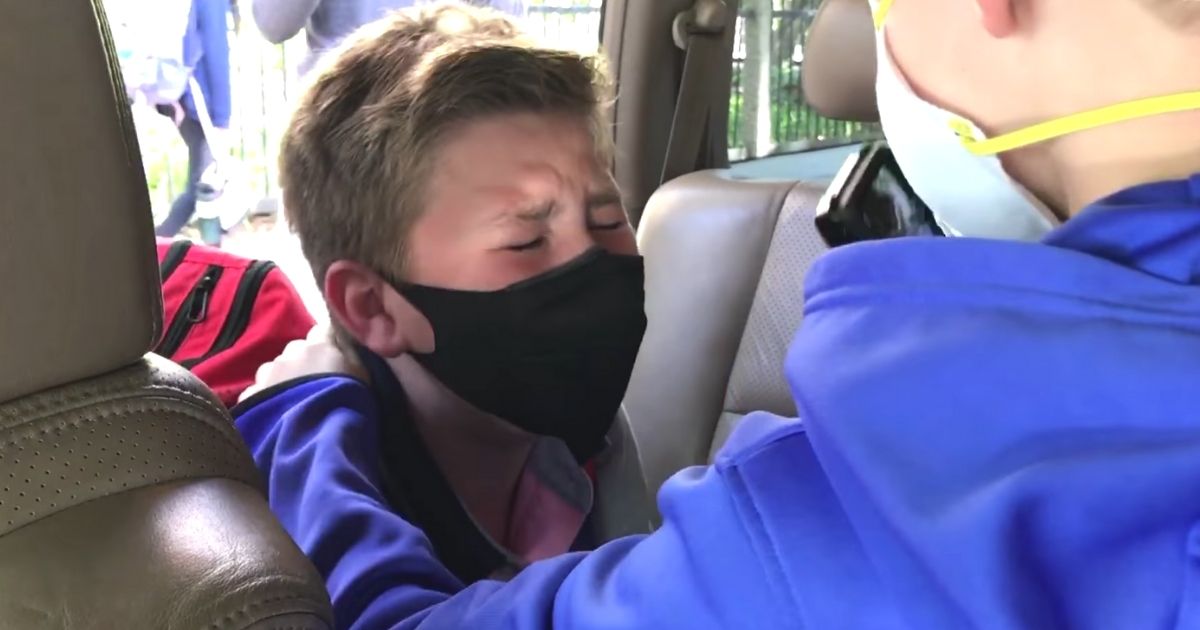 The 11-year-old from Chicago asked his mother to pick him early from school but didn't know that his best pal was waiting in the backseat of the car.
Stevie opened the car door and was surprised to see Owen, his best friend there. The two pals who hadn't met in years must have missed each other so much, but God helped them meet up now which was the perfect time.
"What are you doing here?" Stevie blurts out through happy tears, "You just made my day. I've had the worst day ever. What are you doing here?"
Owen tells him that he's visiting him in Chicago, "That's what I'm doing here," he says. Owen comforts Stevie as he feels he is still dreaming and not in reality.
This is the power of true friendship forged since kindergarten between the two BFFs, the two have stayed connected even though Owen and family have moved to another state- Missouri.
The heartwarming video has been shared by Stevie's mom, Diane Stroud, on Facebook, and countless people have shared the video with others claiming it has made them feel much better.
"I can hardly watch this without crying," Diane captioned the video. "It's amazing how a little video of kindness and friendship and emotion can make other people feel good," she added.
This video reinforces that a lovely friendship has such a powerful effect on our lives what happiness it brings us all to see this in the lives of young Stevie and Owen.
John 15:13 KJV Greater love hath no man than this, that a man lay down his life for his friends.
I can hardly watch this without crying. Stevie being surprised by his best friend who moved away a few years ago. The BEST❤️

Posted by Diane Stroud on Friday, 24 September 2021