A young teen who survived cancer gave an emotional response when he got to ring the cancer-free bell at Akron Children's Hospital in Ohio.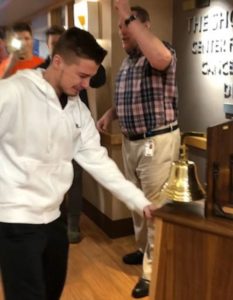 19-year-old Matt Driscoll was diagnosed with the dreaded form of cancer- acute lymphoblastic leukemia at age 16.
The high school sophomore had to spend the rest three and a half years of his life on chemotherapy, he said, "Never in a million years did I expect to be dealt with this card," Driscoll said. Prior to this, he lead an active and athletic lifestyle, "I played basketball and football my entire life and was in great shape. I didn't know how to accept it," he said.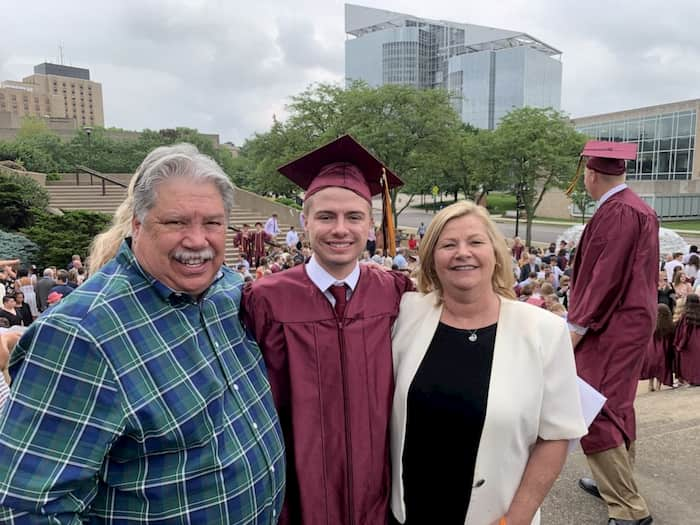 But he moved forward with an open mind and was surrounded by supportive family and friends, in January, he walked down the hospital hallway to ring a shiny golden bell, which symbolised the end of his battle with cancer. "When I walked through the hallway, I was getting flashbacks of what I been through over the last three-and-a-half years," Driscoll said. "To finally been done with it was overwhelming — that was, without a doubt, the happiest day of my life."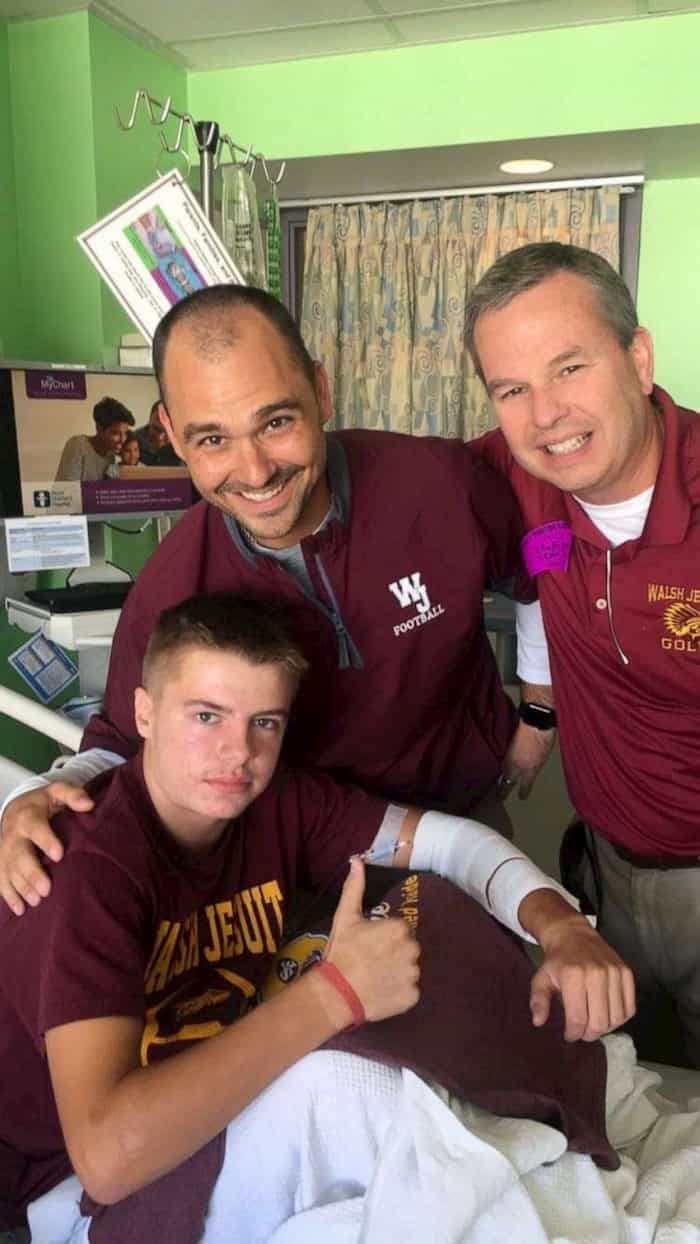 With friends, family and medical staff lining up the hallway, an emotional Driscoll rang the bell as long and as loud as he could. A clip of him crying as his supporters cheered him on has been viewed by a total of 3.8 million viewers, according to an Akron Children's Hospital Facebook post.
Watch: Teen Rings Cancer-Free Bell After Completing 3 Years Of Treatment
Matt rejoices during end-of-treatment clap out for leukemia

An emotional clap out brought tears to the eyes of everyone there. "Today was the happiest day of my life," said 19-year-old Matt Driscoll. "After 3.5 years of receiving chemotherapy for Acute Lymphoblastic Leukemia, I finally got my last treatment and got to ring the bell. This could not have been done without my family, friends, and God."

On average, our Showers Family Center for Childhood Cancer and Blood Disorders cares for 8 newly diagnosed children with cancer each month. It's moments like this that inspires us all. Best wishes to Matt for a healthy, bright future!

Posted by Akron Children's Hospital on Friday, January 3, 2020
Driscoll's doctors have full faith that Driscoll's future is bright. "Matt will lead a happy life thanks to some help from his doctors at Akron Children's Hospital, and support from friends and family," the children's hospital said.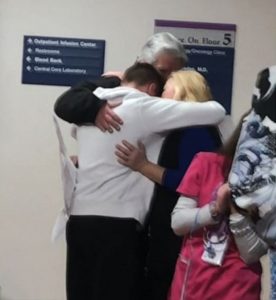 The wise teen said, "Ten percent is what happens to you, and 90 percent is how you react to it." Driscoll is now pursuing his business degree at Duquesne University in Pittsburgh.