A heartwarming video shared to social media shows an older sister shared her support to her younger sister fighting a tough battle with cancer.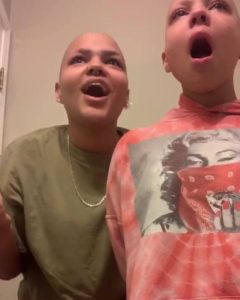 Sisters are special because they are always so supportive of one another and step up to the occasion whenever needed.
So when her younger sister who is currently fighting had to shave her hair and eyebrows and said she felt ugly after that, her elder sister too shaved her head and eyebrows to support her.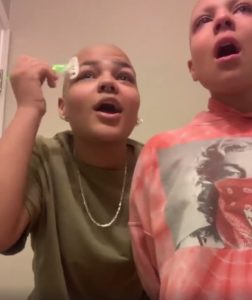 She gave her an assurance that she was always going to stand with her during her treatment, "I'm gonna go through this with you."
Watch: Big Sister Shaves Head To Support Sister With Cancer
My friend did this today to support her sister through her journey of battling cancer

Posted by Danielle Eliza Shuler on Friday, March 27, 2020
Let us keep this brave sister in our prayers as she fights cancer and also uphold the entire family to the care and protection of the Lord because He is a miracle working God.