Birthdays are not only all about gifts, cake, and parties but they are an opportunity to celebrate another God-given year in our and our loved ones' lives.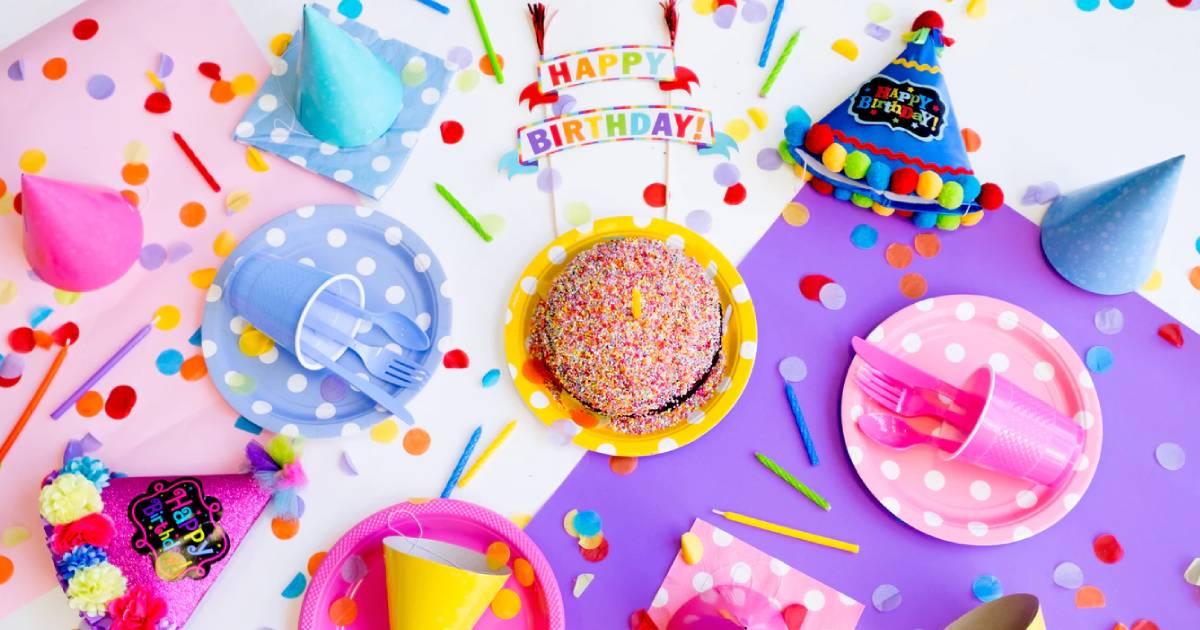 Every year, we celebrate birthdays to give thanks for another year of life and to show love to family and friends by expressing kind words to them.
After all, life is God's greatest gift to us and it's so important to take time on our birthday and the birthdays of others to thank the Lord for what he has done for us.
Celebrate the gift of life with these Bible verses which can fit perfectly in a card or message which will be a blessing to you and your loved ones:
1. Those who stand firm during testing are blessed. They are tried and true. They will receive the life God has promised to those who love him as their reward. — James 1:12
2. Certainly the faithful love of the Lord hasn't ended; certainly, God's compassion isn't through! They are renewed every morning. Great is your faithfulness. — Lamentations 3:22-23
3. Even those who live many years should take pleasure in them all. — Ecclesiastes 11:8
4. I've depended on you from birth—you cut the cord when I came from my mother's womb. My praise is always about you. I've become an example to many people because you are my strong refuge. My mouth is filled with your praise, glorifying you all day long. — Psalm 71:6-8
5. I know the plans I have in mind for you, declares the Lord; they are plans for peace, not disaster, to give you a future filled with hope. — Jeremiah 29:11
6. The Lord your God is in your midst—a warrior bringing victory. He will create calm with his love; he will rejoice over you with singing. — Zephaniah 3:17
7. Every good gift, every perfect gift, comes from above. These gifts come down from the Father, the creator of the heavenly lights, in whose character there is no change at all. — James 1:17
8. You crown the year with your goodness; your paths overflow with rich food. — Psalm 65:11
9. I'll fill you full with old age. I'll show you my salvation. — Psalm 91:16
10. Let's not get tired of doing good, because in time we'll have a harvest if we don't give up. — Galatians 6:9
11. Rejoice always. Pray continually. Give thanks in every situation because this is God's will for you in Christ Jesus. — 1 Thessalonians 5:16-18
12. Give thanks to the Lord because he is good, because his faithful love lasts forever! — Psalm 107:1
13. Let God grant what is in your heart and fulfill all your plans. — Psalm 20:4
14. The Lord bless you and protect you. The Lord make his face shine on you and be gracious to you. The Lord lift up his face to you and grant you peace. — Numbers 6:24-26
15. This is the day the Lord acted; we will rejoice and celebrate in it! — Psalm 118:24
16. Teach us to number our days so we can have a wise heart. — Psalm 90:12
17. Thank God for his gift that words can't describe! — 2 Corinthians 9:15
18. When a woman gives birth, she has pain because her time has come. But when the child is born, she no longer remembers her distress because of her joy that a child has been born into the world. — John 16:21
19. You teach me the way of life. In your presence is total celebration. Beautiful things are always in your right hand. — Psalm 16:11
20. Dear friend, I'm praying that all is well with you and that you enjoy good health in the same way that you prosper spiritually. — 3 John 1:2