In a heartfelt turn of events that occurred in Keller, Texas, a group of strangers turned a little girl's disappointing birthday into an unforgettable celebration. Willa Fitzgerald was eager to celebrate her 5th birthday with her school friends at Hat Creek Burger Company on June 17th. Yet, as the party kicked off, the only sound was the echo of emptiness — no one had shown up.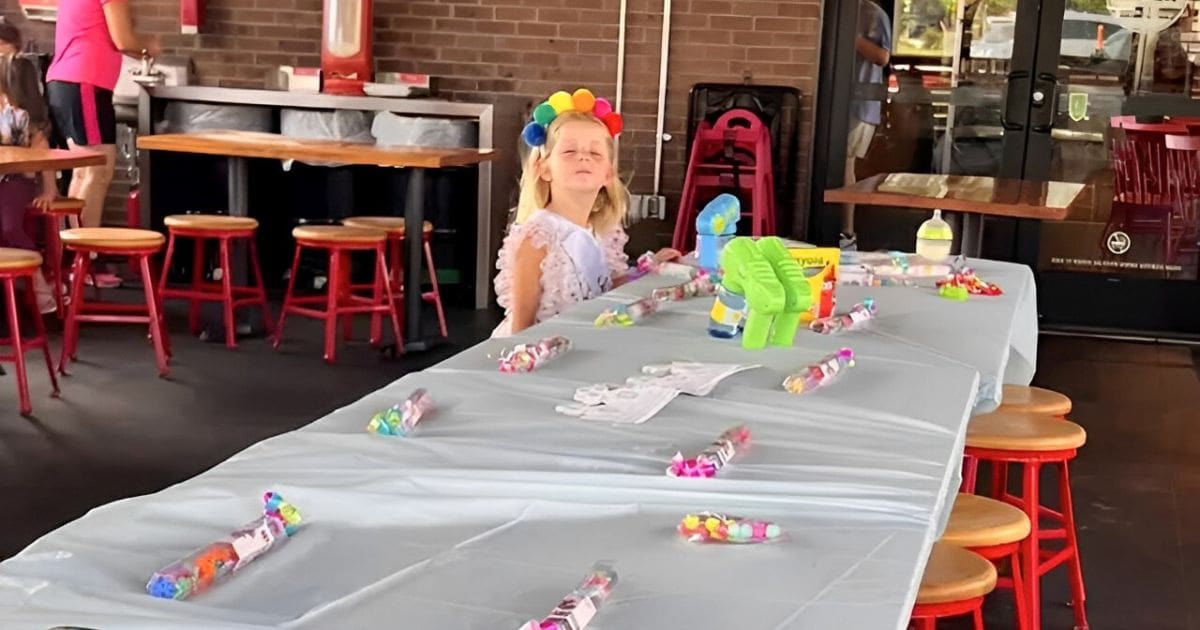 An Empty Party and a Mother's Plea
Willa's mother, Alexa, was devastated. She had expected at least a small gathering as 30% of the invitees had RSVP'd yes. "I'm thinking to myself, no, this cannot be what's happening. As a mom, the last thing I want is for my daughter, for the first time ever at 5 years old, to experience that type of social rejection," she shared with WFAA. Seeing the distress on her daughter's face, Alexa mustered up her courage to save the day.
With hope dwindling, she decided to reach out to the Keller neighborhood group on Facebook. "If anyone has young kids and looking for something to do right now, no one showed up to my daughter's birthday party. It's her first (and likely last) party. We'd love to celebrate with you," she appealed.
Community to the Rescue
What happened next was nothing short of a miracle. Alexa's plea was heard, and the response was overwhelming. Strangers from all walks of life showed up to celebrate with Willa. "The entire restaurant was packed with families who refused to let my daughter celebrate alone," Alexa joyously shared on Instagram.
From grandparents to teenagers and other families, the people of Keller turned out in droves to fill the void left by the absentees. Many even arrived bearing gifts for the little girl, an impressive feat considering the short notice. Some of the unexpected guests turned into new friends for Willa, extending her invitations to their upcoming birthday parties.
Gratitude and Lessons Learned
For Alexa and her family, who had lived in Keller for only two years and had no relatives nearby, this act of communal generosity meant everything. "You not only showed up for my little girl, but for me as well. You picked me up and encouraged me forward when I felt like I had failed as a mom," she wrote in a thankful Instagram post, adding the hashtag, "It takes a village."
This story stands as a shining example of how a community can rally together and make a difference in someone's life. One of the top comments on Alexa's post read, "Those parents better be ashamed of themselves. That's truly disheartening. BUT, a village was needed and a village came." The unity and kindness shown by the residents of Keller turned a potential heartbreak into a magical day for little Willa, demonstrating the power of community in action.
An Unforgettable Birthday Celebration
Willa's 5th birthday party, which could have ended in tears and disappointment, transformed into a joyous occasion filled with love and friendship.
"Be kind to one another, tenderhearted, forgiving one another, as God in Christ forgave you" (Ephesians 4:32).