A young boy's humongous collection of shoes prompted him to start his own non-profit to give away his kicks to the needy.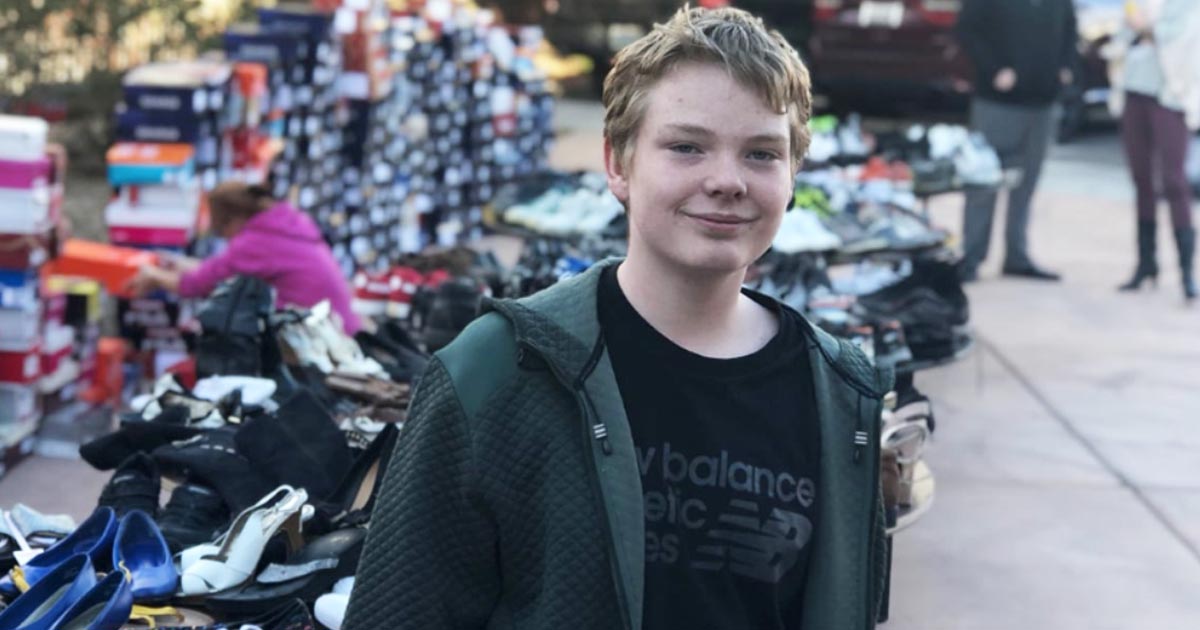 Kyler Nipper has a huge collection of shoes⁠. He has hundreds of sneakers, sandals and slip-ons, and at age 14, he never thought he'd have so many pairs.
His shoes are piled up high in boxes and racks against the ceiling of his small storage unit. But Tyler, the shoe expert, knows every pair so well, that he can rattle off any pair's size, brand and origin with only one look.
But there's the catch. He is donating them all to the needy.
He is the founder of 'Kyler's Kicks,' and when he's not completing his schoolwork or chilling with his family at home in Las Vegas, he is organizing new and used shoes that are sent to him. He scrubs them clean and makes sure that they reach the homeless, those on a low income or people who need a new pair of shoes but don't have the money to buy them.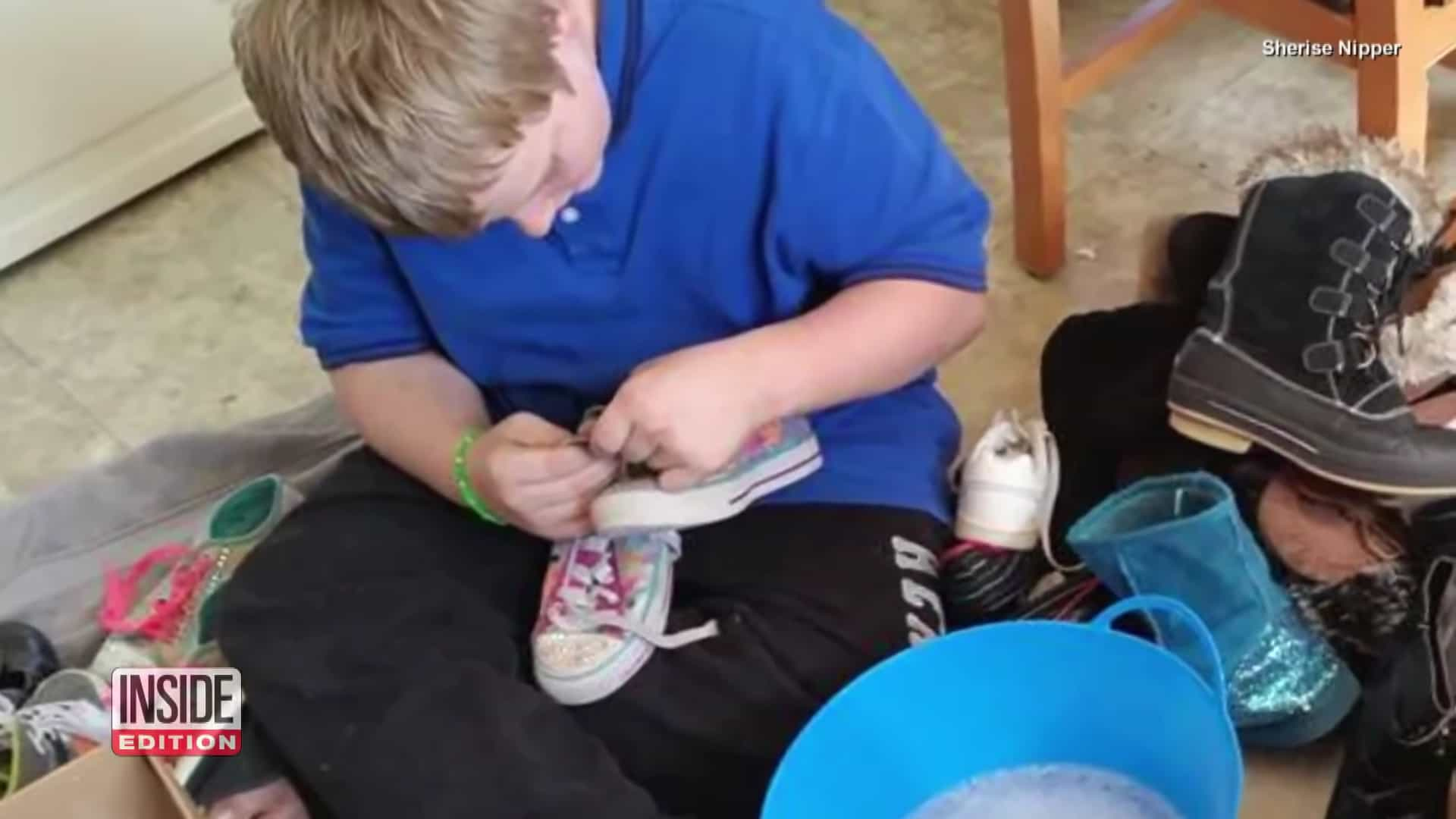 Kyler said, "Kindness is like the best thing in the world." He says that people can't just "tell people to be kind, we have to show it, too." And Kyler has done it, in the last 3 years of running Kyler's Kicks, he has given away more than 25,000 pairs of shoes to kids and adults all across Las Vegas.
Kyler spends his free time, organizing the shoes, the tennis shoes into plastic bags and the matte leather high heels by size. "It makes me feel better that I give away shoes, because I have been through it," he said. "It made me make sure that what happened to me wasn't happening to anybody else."
And what happened to Kyler almost killed him. He was 11 years old, and experienced according to his mother, Sherise Nipper, "the worst day of our lives." When a bully stabbed Kyler in the chest, because of his shoes. "Kyler has an Achilles tendon deformation, and it causes him to walk on his tippy toes … which causes the front part of his shoes to crack, break, be ruined by the second day he wears them," Nipper said. And so he was bullied over his shoes regularly because of this factor.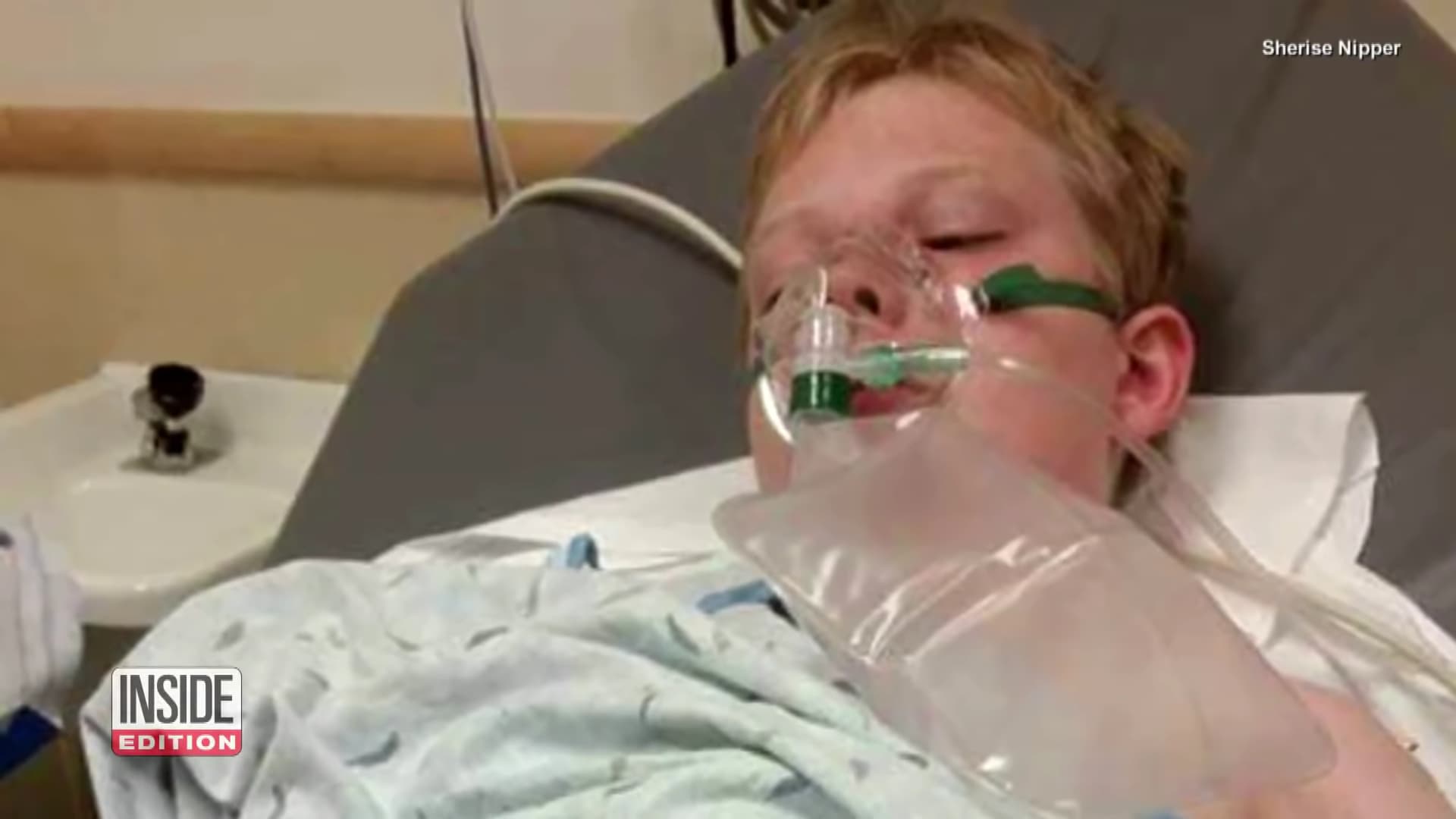 Kyler said the incident made him feel depressed and sad and angry, all he thought was 'Where can I get some new shoes and how can I get new shoes with my family being able to afford them?' Because at that time … we were just barely scraping by."
The bullying increased to such a point when Kyler was in middle school, that on Oct. 7th, 2016, the family thought they lost Kyler on that day. A young boy in Kyler's school stabbed Kyler in the chest with a sharp pencil leaving his lung collapsed and unable to breathe. He was lying on the ground of his school waiting for care till his mom arrived.
"I could never describe what it felt like to look up my son completely blue in the face and lifeless," Nipper said. Kyler was rushed to hospital in her own car and doctors said he was critically injured. He was taken to the ER and kept on a ventilator. "I will never forget the feeling of, come on baby, just breathe, just breathe, just breathe," she said. "I never thought I would see Kyler breathe again. I never thought I would hear his voice again."
Nipper was relieved when on Oct. 9, Kyler breathed on his own and his only thought after waking up was to give out shoes to others.
But how would they be able to donate shoes when all their money was over because of Kyler's hospitalization. "Our family lost everything when Kyler was stabbed. … It became a huge expense of almost $2,000 a month just on Kyler's medical expenses," she said.
They had to chose between paying for Kyler's care and their home, and they obviously chose his care. They moved from motel to motel to have a place to sleep and finally moved into emergency housing shelter, a one-room apartment at a reduced rate.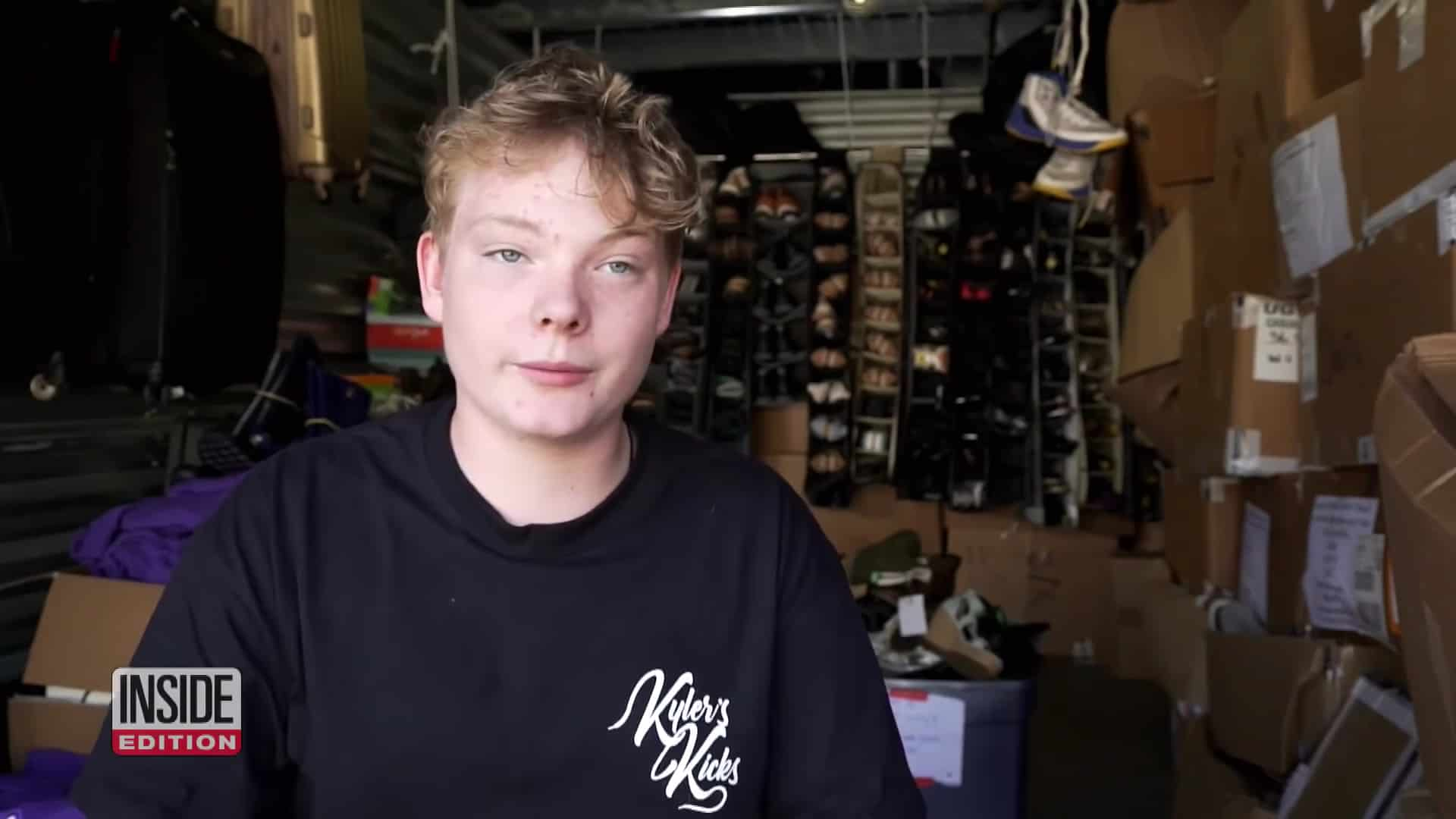 Despite staying in this place, Kyler started his company and helps others living in similar conditons. Kyler suffered from nightmares and post traumatic stress due to his stabbing, and focused all his energy on organizing shoes by size, cleaning dirty sneakers and measuring children's feet for new school shoes.
"He replaces the negative feelings with positive feelings of giving things out. It's his way of communicating past the pain," Nipper said. "Without these shoes, Kyler wouldn't make it through. These shoes help Kyler just as much as they help the people he gives them to."
Kyler said "I turned a bad thing into a good thing." His mother says, "Kyler's Kicks is not only a kindness movement, but it's a healing movement."
This young boy turned the bullying he faced into a venture he is using to bless other people's lives. What an inspiration he is to all the young people in our country and the whole world.