A great-grandmother was in tears after she received 100 roses for her 100th birthday.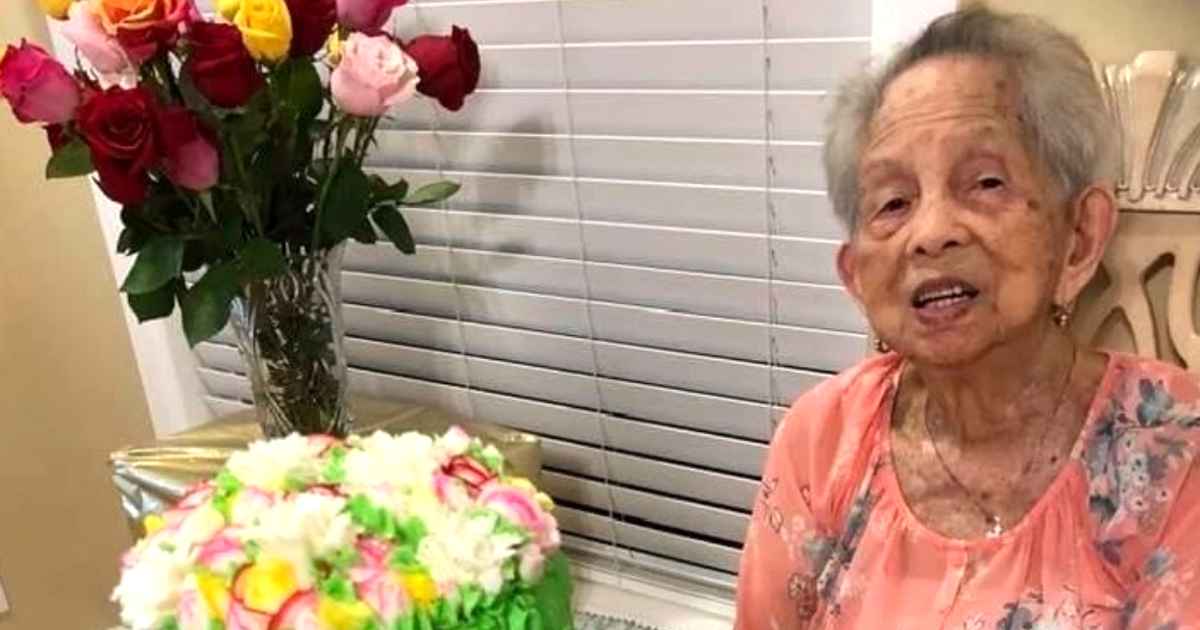 "Nanay" Nene, of Jacksonville, Florida, has seven children, 20 grandchildren and 28 great-grandchildren.
After her husband passed away on Christmas Eve, she was comforted and consoled by her family members.
But with the coronavirus pandemic and social-distancing restrictions in place, her 100th birthday celebration was looking shaky.
But thankfully one of her nieces stepped up and hatched a plan: 100 years, 100 roses.
She rallied roses and relatives, and doled out the flowers, and had family members bring the matriarch a few at a time as she sat in a wheelchair on her porch.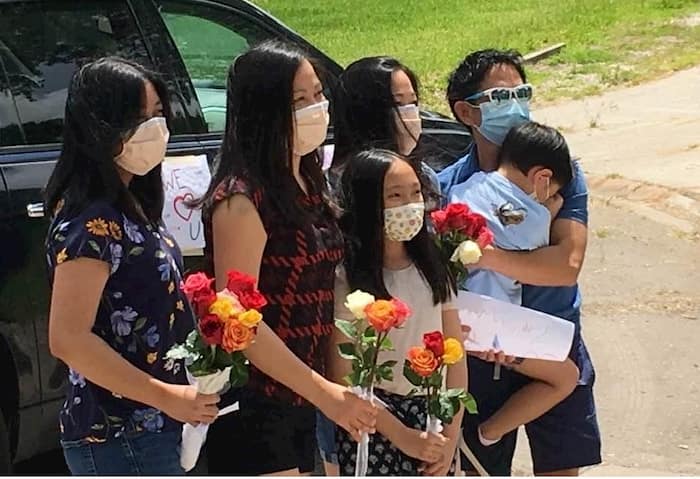 Edward Nostrates, who married into the family and is one of Nanay Nene's grandsons, said that his grandmother was definitely touched by the kind gesture.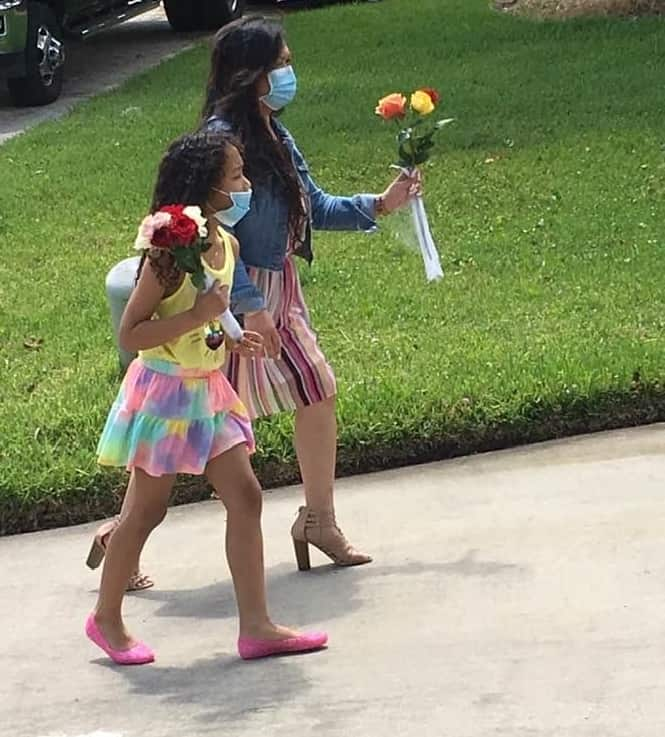 "You couldn't really see her face just because of the face mask, it's just covering her whole face," he said, "But she was tearing up."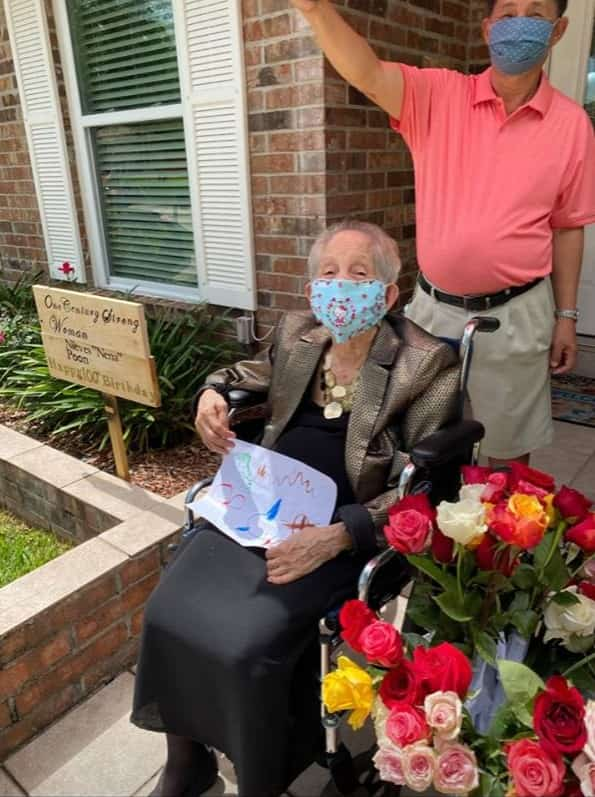 Nostrates also made her a gorgeous cake decorated with flowers. When anchor Jeannie from a news channel shared the story on air, Nostrates said, "Thank you Jeannie for sharing my Nanay Nena's story, you made her 100th birthday extra special," Nostrates said.
He also reassured readers on his post that Nanay Nene "did enjoy her centennial COVID-19 celebration" and they appreciated all the extended birthday wishes.