A man with cancer shaved his head and what happened next restored our faith in humanity.
The man couldn't believe his eyes when the barber who shaved his head, turned the clippers on himself.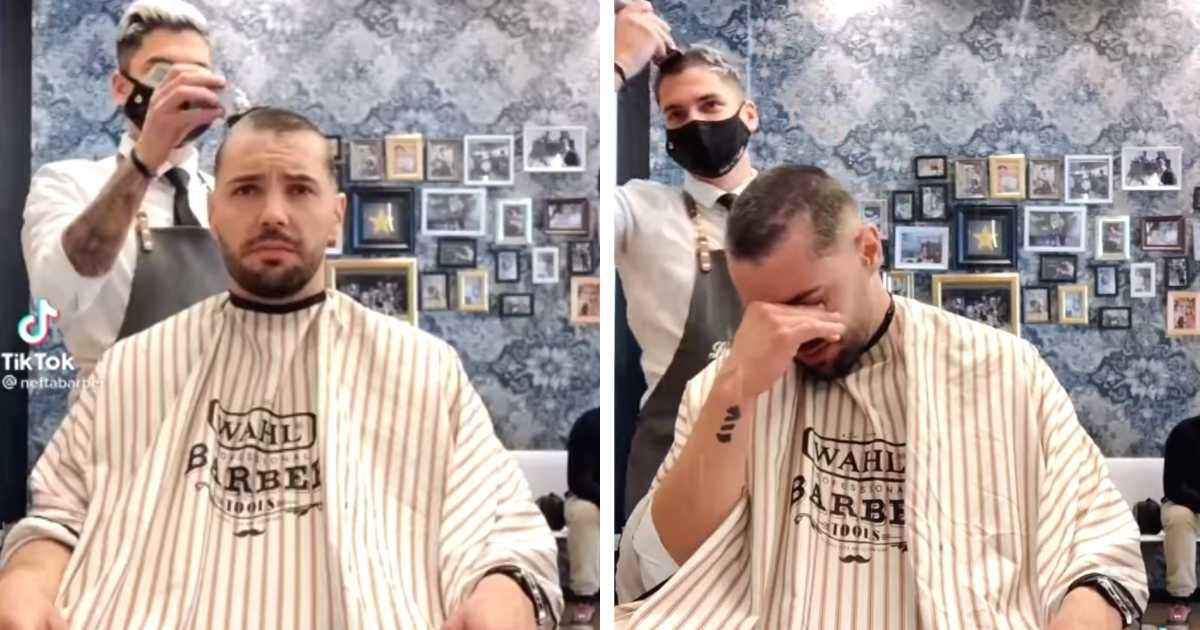 Neftali Martin was diagnosed with cancer and decided to have his friend and coworker Joel Ortega shave his head, instead of the hair falling out in clumps.
Neftali and Joel are both barbers and are extremely passionate about hair. Joel was aware that his friend was facing a tough time and wanted to stand in solidarity with him.
So without telling Neftali, Joel decided to shave his own after he finished Neftali's.
A video capturing the moment when Neftali sat in the barber chair as Joel shaves his head has gone viral.
Neftali looks shattered as he watches his hair fall to the floor in the mirror. The reaction on his face is priceless as Joel says, "You are not alone," and turns the clippers on himself!
Joel begins shaving his own head after doing Neftali's. What a beautiful act of kindness by Joel for Neftali.
This is exactly what is written in the Bible about brethren walking in love with one another.
Share this beautiful video with others if you have been touched by it today.
Watch: Barber Shaves Head To Support Friend Battling Cancer