This heartwarming video shows a family coming together to surprise their dad at a restaurant where he was reunited with his military son.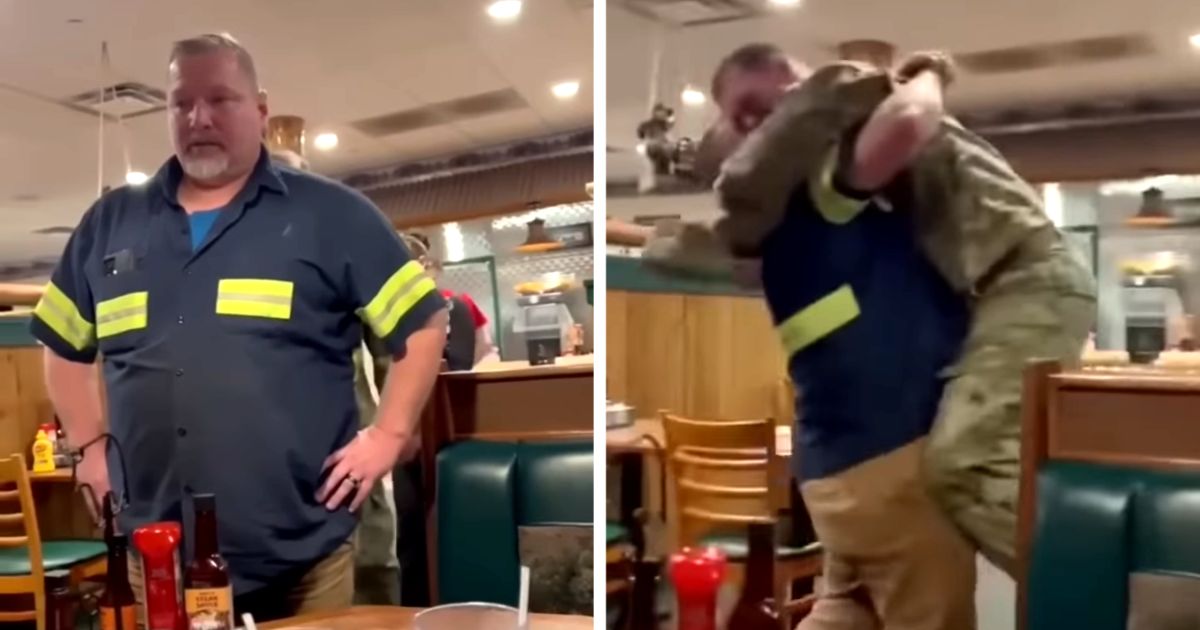 In the video clip, the father is seen walking into a restaurant, where his daughters were already seated and enjoying their dinner. He walks in casually, seemingly, right after work, 'all filthy and dirty' as he puts it, and unknown to the lovely surprise waiting for him behind his back.
His son in military uniform comes up slowly from behind and taps on his back. He almost immediately turns his back and was greeted by the big smile on the face of his son. The surprised dad instantaneously hugs his son and lifts him up off the floor. All the while saying to his son, "What'd you do that for? " as he was greatly surprised and became visibly emotional.
The family and the restaurant staff then clap and laugh joyfully as they witness the lovely reunion of the father and son.