It's so special to hear a baby say mama or dada for the first time. But it's a precious moment for baby Riley's mom to see the adorable baby hear her mom's voice for the first time. It was an emotional, touching moment for them both.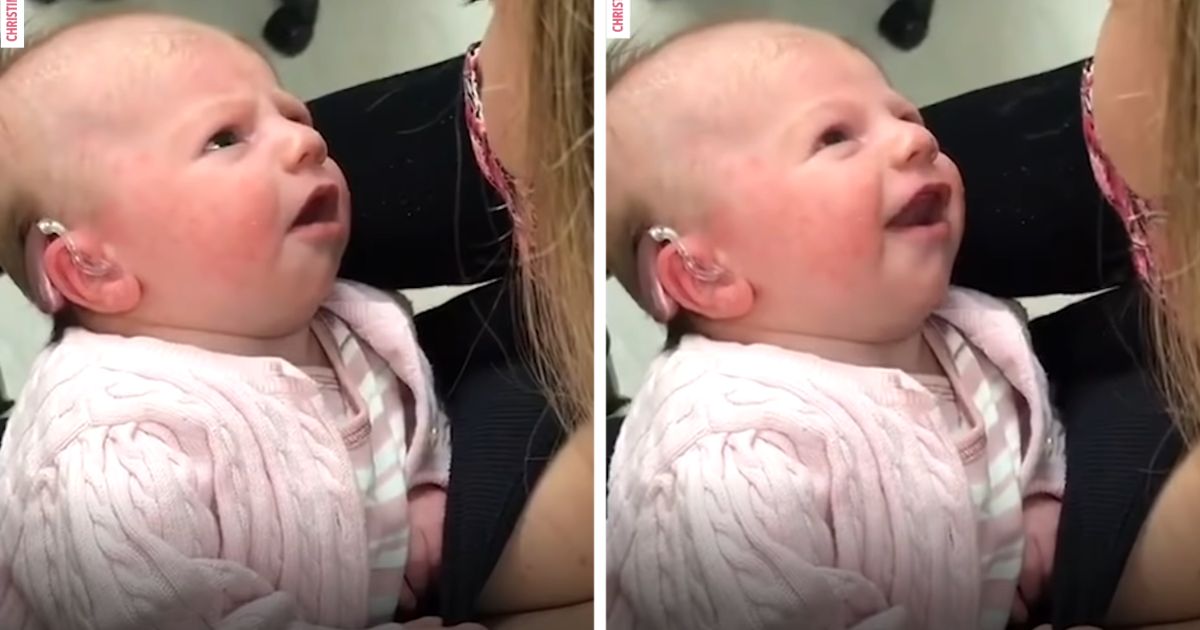 Christina Pacala had posted a video of her daughter's journey when she turned one. She uploaded on Social media a video of Riley hearing her voice for the first time when she was just several weeks old. "This was a really special moment for our family. You know, you think about things like, 'Will my daughter ever hear my voice?'" Pacala said. Riley was fitted with a hearing aid when she was just five weeks old. She was even consoling her cute tot when she appeared to be worried when she heard her voice. Christina comforted her by saying, "It's okay."
The moment was just so precious. The baby girl was equally emotional as her mom. Probably, it was a surreal moment for her to hear sounds for the first time. She was almost in tears when she first listened to her mom's voice. Pacala was scared that she might not be able to connect with her daughter anymore. But, this precious moment only showed that they have a lifetime to communicate their love for one another through Riley's hearing aid.
She also connected to a deaf community because she wanted to make her bundle of joy realize that she loves her. "Learning about the deaf community and learning that there are plenty of other ways that I can communicate my love to my daughter. More so than or you know as equal as telling her I love you," this loving mom explained. 
Pacala believes that her daughter can do so much more. Especially now that they could communicate, she wanted to let others know that "there is nothing deaf children can't do." She was gifted with a happy baby. They call her "smiley Riley." She's full of energy and life, always curious. 
This mom's heart is admirable. I could imagine how God loves us the same way as His children. Despite our flaws and limitations, He still loves and helps us to be the men and women He wants us to be. Just like this mom, He was the first to see our potentials and believed in us even when no one did. Indeed, no one can love and accept us the way God, our Father, can.
"See what great love the Father has lavished on us, that we should be called children of God! And that is what we are!" 1 John 3:1a